Dead Cells' second paid expansion is called Fatal Falls and launches early next year
Adds two new biomes, a new boss, and more.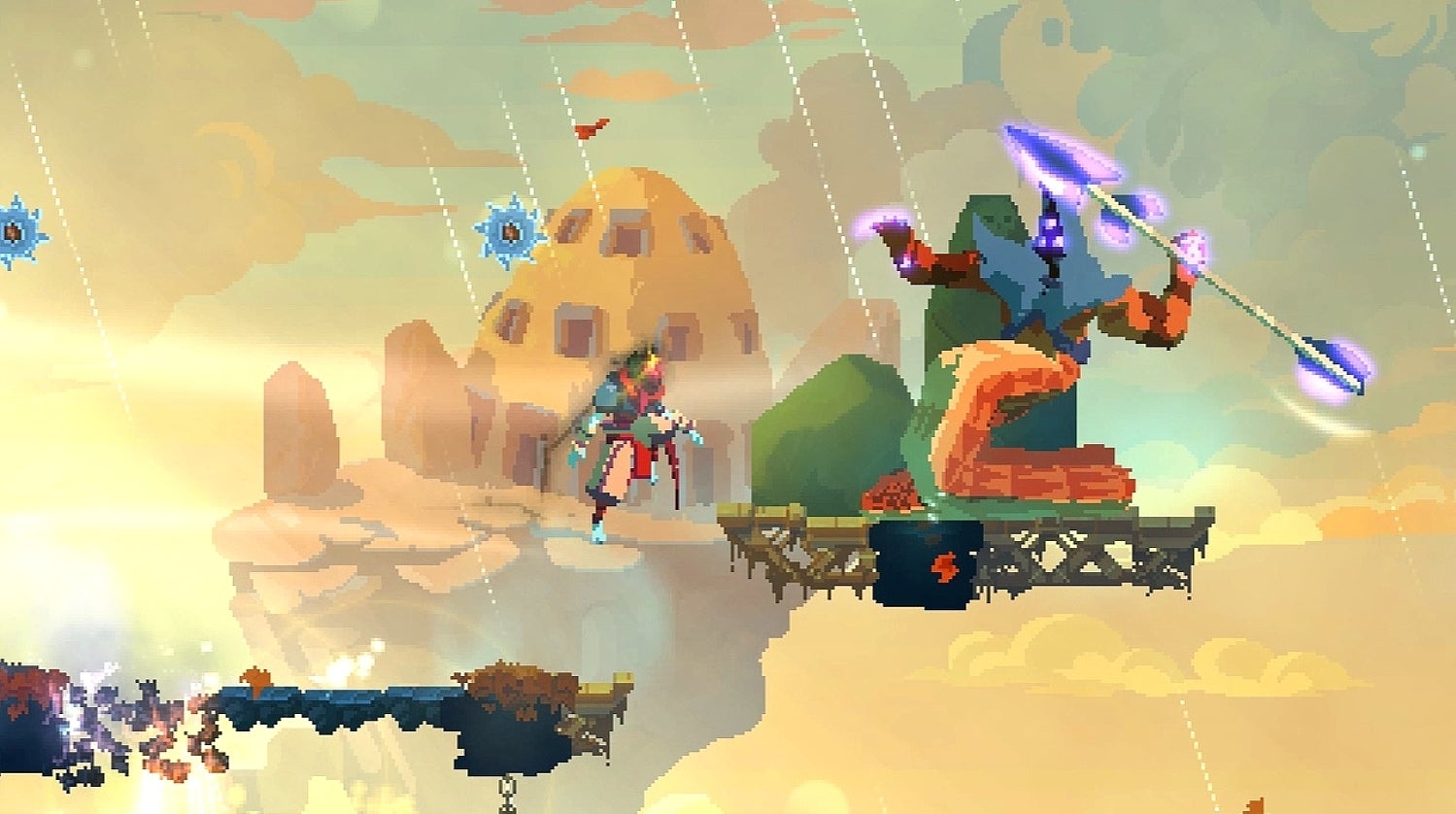 There's a new paid expansion coming for developer Motion Twin's majestic rogue-like action-platformer Dead Cells; it's called Fatal Falls and it's currently expected to arrive on PC, Switch, PlayStation 4, and Xbox One early next year.
Fatal Falls is Dead Cells' second paid expansion, following on from January's The Bad Seed DLC, and introduces two new biomes, new enemies to occupy them, a new boss, plus new weapons.
Motion Twin - or rather, subsidiary Evil Empire, which now handles Dead Cells' development - is keeping some of the specifics under wraps for a later reveal, but has offered an early glimpse of Fatal Falls' new biomes, Fractured Shrines and The Undying Shores, in the teaser below.
Both biomes lead players outside the castle, with Fractured Shrines existing as a series of splintered islands high in the clouds, while The Undying Shores is a rain-lashed cliff face in the midst of a perpetual storm. These new areas run parallel to Dead Cells' existing Stilt Village, Clock Tower, and Time Keeper stages and their alternate paths.
Fatal Falls will be priced at £4.49/$4.99 USD when it launches early next year, and this, explains Motion Twin, will "continue to help support the development of Dead Cells".
Speaking of which, the studio notes there's still plenty more planned for its acclaimed adventure outside of the new DLC. Later this month, for instance, Dead Cells will receive a free new update on PC, adding - among other things - a new weapon, mob, lore room, and diet option, plus a number of new skins. Update 21, as it's known, is set to arrive "in a few weeks", and will be followed by at least another year of content, according to its developer, "and we're pretty sure that we have more than that in our heads."