An unannounced native PS5 version of Dead Cells has popped up on ESRB
And it includes the Return to Castlevania DLC.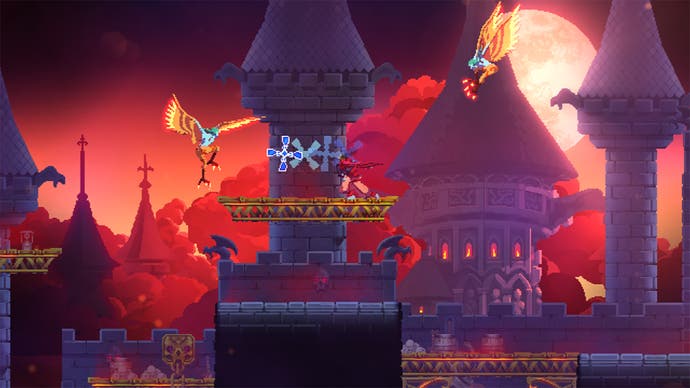 It looks like Dead Cells is getting a native PS5 release that bundles in its Return to Castlevania DLC.
Whilst not formally confirmed, the game – called Dead Cells: Return to Castlevania Edition, unsurprisingly enough – popped up on the US Entertainment Software Ratings Board (ESRB), clearly marked as coming to PS5 (thanks, Gematsu).
Right now, we're unclear if it's a digital release or if we'll get a physical version, too, but it'll be good news nonetheless for PlayStation 5 owners who want to experience a native Dead Cells adventure, rather than via the backwards-compatible PS4 version which released five years ago.
ICYMI, a campaign to crowdfund a new rogue-lite board game inspired by Dead Cells will shortly launch on Kickstarter.
Dead Cells: The Rogue-Lite Board game - described as an adaptation of "one of the best action video games" – is a game by Antoine Bauza, Corentin Lebrat, Ludovic Maublanc, and Théo Rivière, and will be published by Scorpion Masqué. The team says it has been developed "in close collaboration with the Motion Twin and Evil Empire studios".
"Few role-playing games offer such a breadth of options within recurring structures, and few games in general manage to put across such elaborate systems with such swagger," Edwin wrote in his Dead Cells review. "Dead Cells might cast you as a possessed hunk of corpseflesh, but it's incredibly lively."