Dead Cells' Return to Castlevania DLC gets first, brief gameplay trailer
Launching "early this year".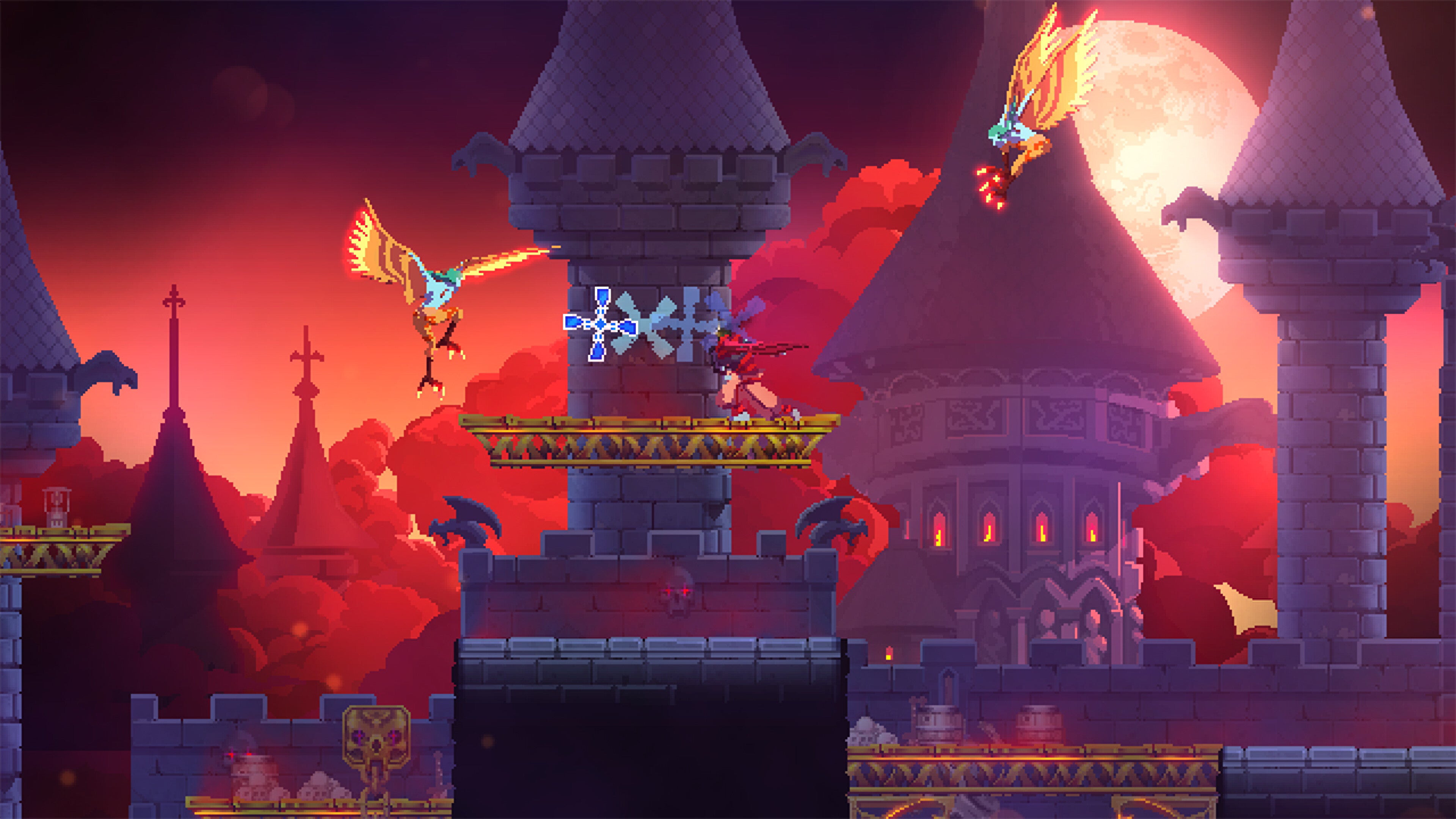 December brought the surprise news that Dead Cells - the superb rogue-like action-platformer from developers Motion Twin and subsidiary Evil Empire - would be joining forces with Konami to release a paid Castlevania expansion, and we've now been given a first proper (if rather brief) look at its retro-inspired action courtesy of a first gameplay trailer.
Previously described by Evil Empire as "our very own love letter to the granddad of Dead Cells", Return to Castelvania - as the expansion is officially known - will usher in two new biomes inspired by the Konami platforming classic, taking to players through the spooky outskirts and candle-lit interior of Dracula's Castle.
As they journey deeper into Vlad's pad, brave adventurers will face enemies from all across the Castlevania series, including mermen, bone throwers, haunted armour and, as one of three bosses to grace the DLC, Dracula himself. Thankfully, there's a whole new arsenal of familiar weapons to experiment with, ranging from the Vampire Killer and Throwing Axe to Holy Water.
All this action's framed by a story that'll put players alongside the likes of Richter Belmont and Alucard, brought to life with a 60-tune soundtrack featuring original and reimagined Castlevania music. And if you're wondering how it all comes together, just take a look at Evil Empire's new Return to Castlevania gameplay teaser trailer above.
There's no release date for Dead Cells: Return to Castlevania just yet, but it'll cost $9.99 USD when it arrives on PC, Xbox, PlayStation, and Switch "early this year". Previously, Evil Twin noted this increase from Dead Cells' usual $4.99 DLC price tag reflected the fact Return to Castlevania is "quite a lot bigger than previous DLCs, as well as the inclusion of [the] IP."