Dead Cells' latest free update adds six new enemies and a crowbar, is out now on PC
Plus, new secrets! New Outfits! More!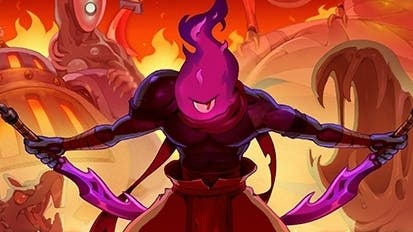 Dead Cells, developer Motion Twin's wonderful action-platform rogue-like, continues its seemingly unstoppable expansion with another free update - this time in the form of the Bestiary Update - which is out now on PC, with console a release to follow.
The Bestiary Update, as you might have successfully surmised from its title, is very much focussed on expanding Dead Cells' enemy line-up with six brand-new mobs. As Motion Twin puts it, "The 'common' enemy pool was getting a bit too small considering the addition of new levels, and the [Boss Cells] enemies just weren't enough to avoid some repetition."
As such, after downloading the new update, players will have the opportunity to encounter three new biome-specific opponents, plus three additional foe types spread across different Boss Cells levels. "These will freshen up the gameplay and give you some new attack patterns to master," says Motion Twin, "but hopefully not too soon!".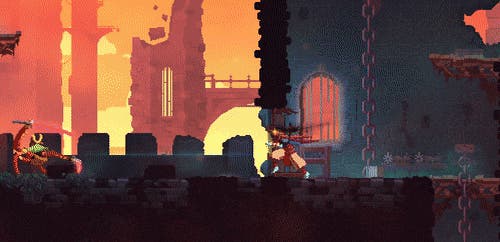 Alongside new mobs, the Bestiary Update brings an assorted of other additions, including 11 new affixes (hidden item abilities, essentially) aimed "primarily at growing the pool of affixes available for some items that didn't have enough". There's also the new Portable Door item ("covering your back while you take care of the mobs in front of you and allowing for an elegant stun effect when you decide to turn around") and the Crowbar - a "fast brutality weapons that crits after breaking a door or a breakable prop".
As usual, players can expect a broad array of balance changes and quality-of-life improvements, as outlined in Motion Twin's release notes, and there are even three new outfits - one of which is available to all players skilled enough to "rise up to the ultimate challenge", and two tied to secrets and lore from Dead Cells' The Bad Seed paid DLC.
The latter specifically appear to relate to new lore rooms and secrets introduced to The Bad Seed's Arboretum and Morass stages as part of today's update - areas which, says Motion Twin, "felt a little empty in terms of finding juicy secret areas". The Bad Seed also gets eight new achievements, accompanied by two new 'general' achievements in the base game.
All of that's available right now on PC, and, for those players on Switch, PS4, and Xbox One, Motion Twin says, "As usual, we're bringing it to consoles ASAP".