Datura director creates bonkers Catzilla PC benchmark
City-destroying cat demo checks your PC is feline fine.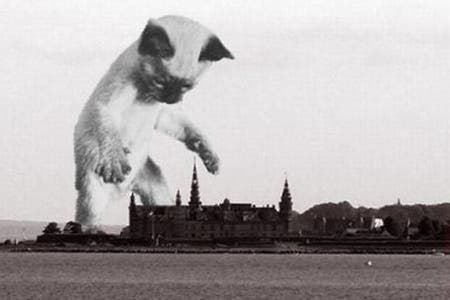 The developer of downloadable PlayStation Move oddity Datura has demoed its new project, a PC benchmark starring an angry fire-eyed feline named Catzilla.
A trailer for the software shows Catzilla tearing through an imaginary city, until a mysterious masked figure attempts to calm the animal.
Datura director Michal "Bonzaj" Staniszewski emphasised to Eurogamer that while Catzilla is not a game, it showcased the level of technology that developer Plastic wished to use in future releases.
"It's not a game, but technologically it's very close to it. I would call it 'an exercise before future challenges'," he said.
Everything shown in the trailer below was rendered in real-time, Staniszewski stressed. Those curious can sign up to the beta to get an early peek.