Bizarre PlayStation Move title Datura on PSN Store today
Dead Space! Just Cause PS2! Spec Ops demo!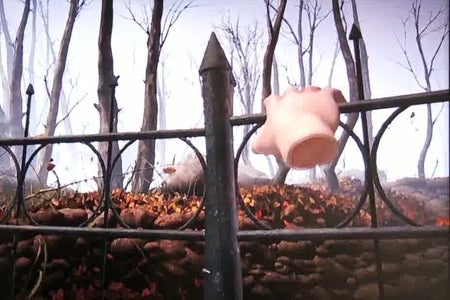 PlayStation 3 exclusive Datura launches on PlayStation Network today. The mysterious Move-controlled adventure costs £6.49 and allows you to manipulate your environment via a disembodied hand.
Also in today's update: Sega squad shooter Binary Domain (£19.99, 11GB) and something called the Dead Space Super Bundle, which includes the excellent sci-fi survival horror and all of its DLC suits and weapons (£23.99, 8GB).
The original Just Cause joins the line-up of PS2 Classics (£7.99, 395MB), alongside PSone title Arc Arena: Monster Tournament (£3.99, 68MB).
PSP gamers can nab Metal Slug 2 (£5.49, 35MB) and King of Fighters '96 (£5.49, 44MB), while PS3 owners can download a Spec Ops: The Line demo.
Jumping the gun on Max Payne 3's 18th May console launch, PS3 owners can already put down money for the Max Payne 3 DLC Season Pass. Costing £23.99, it gives access to seven upcoming multiplayer DLC packs.
The full European PlayStation Store update is available over at the EU PlayStation blog.