CS:GO pros fight for $100,000 at EGX 2016
Plus: Playable Battlefield 1, Horizon and Dawn of War 3.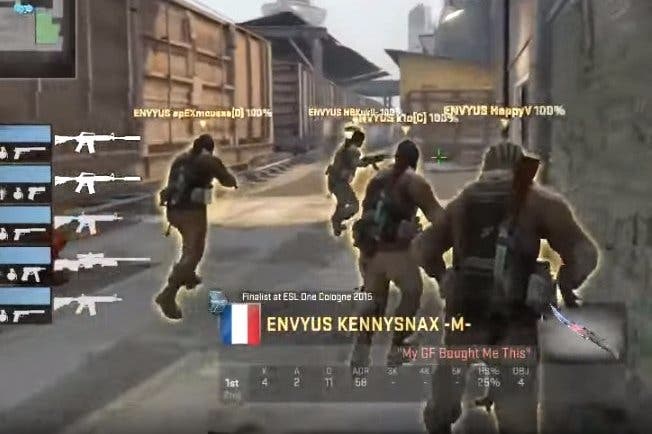 There will be some bamboozling pro Counter-Strike: Global Offensive action at EGX in Birmingham next month as Gfinity flies-in four of the best teams in the world to compete for $100,000.
The semi-finals are Friday and Saturday, and the final is Sunday. On Thursday there's a 'play like a pro' exhibition match where you'll get the chance to experience pro play up close.
Have a look at the Gfinity Champion of Champions footage from last year's EGX, embedded below. Imagine having reactions like that at the supermarket!
EGX runs 22nd-25th September at the enormous NEC complex. Among all the big games you can play will be newly confirmed additions Battlefield 1, Horizon: Zero Dawn, and Dawn of War 3. No Dawn French, sadly.
There's a whole indie zone if blockbusters aren't your thing, and tabletop games, and there are talks by developers making games if you want to dive a bit deeper and find out more. On top of that there's cosplay competition, an industry area for people aspiring to work in games, and more. Check the EGX site for a full 2016 line-up.
Tickets are £18 for the day on Thursday and Friday, and £22 on Saturday and Sunday - although Saturday is now sold out. Don't leave it too late if you want in.
EGX, if you don't know, is an event put on by Gamer Network, which is the parent company of Eurogamer. EGX has run since 2008, but how many of you were there back then? I've still got my t-shirt. I've washed it since then obviously.