Crytek says Crysis Remastered is still coming to Switch this month
Despite previously announced delay.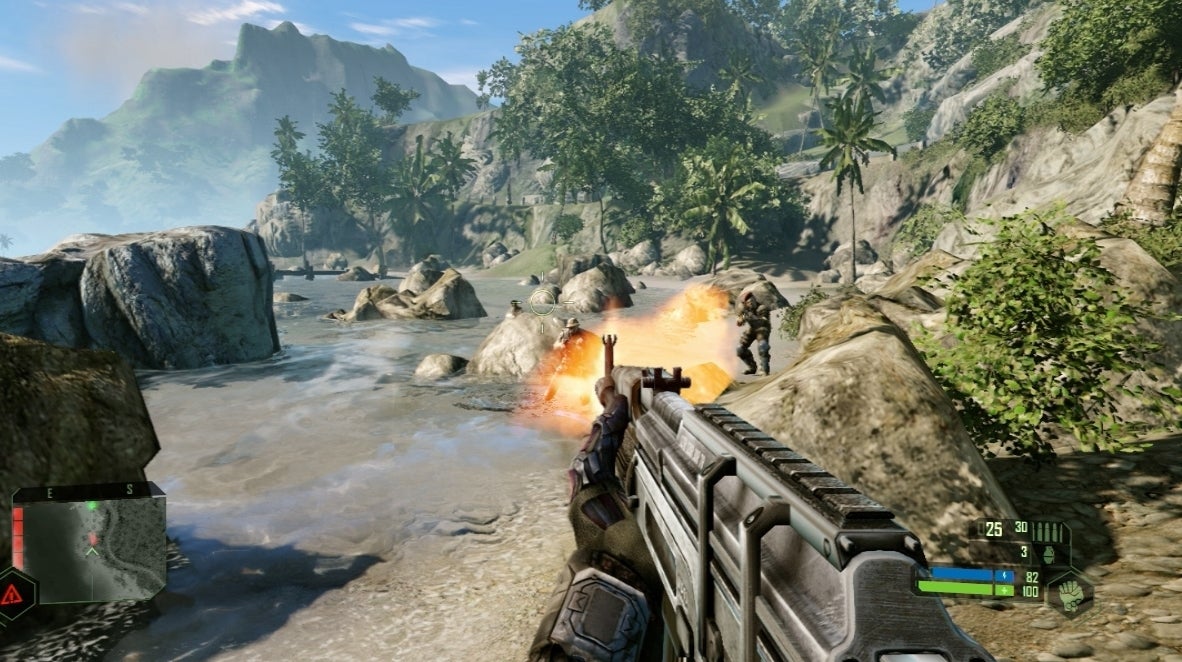 Developer Crytek has confirmed Crysis Remastered will still be heading to Switch on 23rd July, despite previously announcing a delay for all versions of its enhanced first-person shooter.
Crysis Remastered made its unofficial debut at the end of June, appearing in a leaked trailer that was hastily deconstructed by fans eager to see the improvements Crytek might have in-store. The response, it's fair to say, was largely one of disappointment, and the developer responded quickly, announcing the game would no longer launch on 23rd July as originally planned.
"We've seen all the reactions - the good and the bad - and we're listening!," the studio wrote, explaining Crysis Remastered would now be delayed on all platforms "by a few weeks". This, it said, would enable it to get the experience "up to the PC and console-breaking standard you've come to expect from PC games."
Crysis Fans,

You may have seen our last update about the Crysis Remastered release, and we have good news for you:

We can confirm that Crysis will still be coming to Nintendo Switch on July 23rd!

Watch this space for further updates.https://t.co/2JnfyC7jRE pic.twitter.com/W6W3DDypgv

— Crysis (@Crysis) July 10, 2020
In a new tweet, however, Crytek has announced the Switch version of Crysis Remastered - which, according to the game's official site, will feature the likes of dynamic lighting, gyro aiming, destructible environments, and vegetation blending - will still arrive on 23rd July.
It hasn't offered additional word on why Crysis Remastered's Switch version is no longer affected by the delay - or provided more news of the PC, Xbox One, and PlayStation 4 versions of the game - but says to "watch this space for further updates".