Crysis Remastered's PC unlimited settings mode named "Can it run Crysis?"
You're about to find out.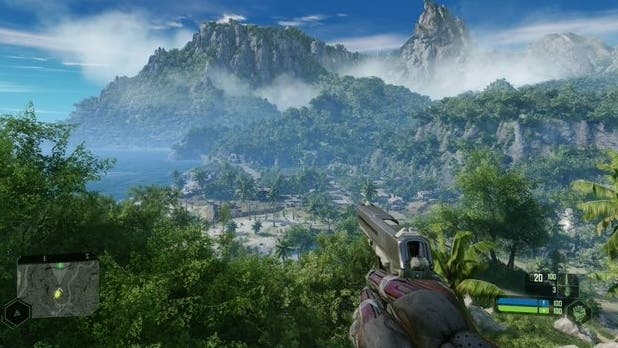 After years of asking, you're about to get your answer: can your PC run Crysis?
What was once just a meme has been turned into a real graphical benchmark you can try at home. Yes, "Can it run Crysis?" is the official name for the upcoming PC remaster's unlimited settings option.
Crytek revealed a single new Crysis Remastered screenshot showing off its peak PC performance via Twitter last night. Here it is:
Today's post is dedicated to our PC community!

We want to show you, for the very first time, an in-game screenshot using the new "Can it Run Crysis?" Graphic mode, which is designed to demand every last bit of your hardware with unlimited settings - exclusively on PC! pic.twitter.com/kVHEf63oWe

— Crysis (@Crysis) September 6, 2020
Crytek is likely keen to hype up how Crysis Remastered will look after the game's release was postponed back in July following the mixed response to its leaked trailer.
"We want you to know: we've seen all the reactions - the good and the bad - and we're listening!" Crytek said at the time. "This extra time until release will allow us to get Crysis Remastered up to the PC and console-breaking standard you've come to expect."
Crysis Remastered now launches next week, on 18th September.
Last week, Digital Foundry's Alex Battaglia and John Linneman travelled to Crytek HQ for an exclusive first look at the game running on Xbox One X: