Crytek plots "much more radical" future Crysis, but it won't be called Crysis 4
Plus, plan for F2P Crysis in place.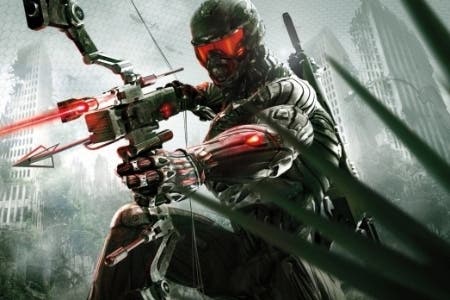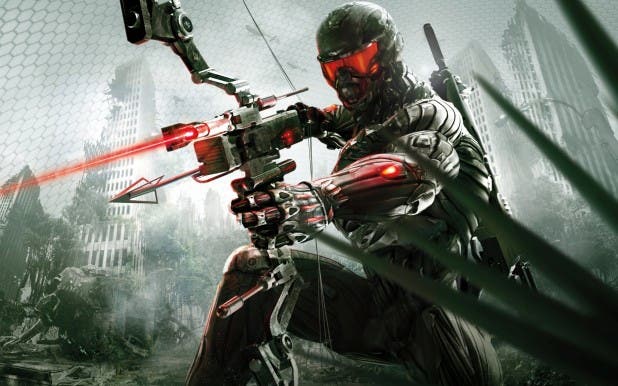 German developer Crytek will make another Crysis game after Crysis 3, it's revealed - but it won't be called Crysis 4.
This future Crysis game sounds a long way off. It's yet to enter pre-production and Crytek hasn't found a publisher or decided on a business model yet. But the plan to make it happen is there, Crytek boss Cevat Yerli told Eurogamer in a sweeping interview on the Crysis series published today.
"[Crysis 3] is the end of the story of Crysis, but it doesn't mean it's the end of the franchise," he said.
"Prophet started the journey in Crysis 1 with Psycho and Jester and the others. We're bringing those buddies together in Crysis 3 to finish up the story and effectively make sense of the trilogy. We are finalising the story arc of Prophet and concluding in a dramatic way.
"But we are excited about the DNA of Crysis and of the franchise. There can be literally tonnes of titles out there within the franchise. Unlike Far Cry, this time around we feel very flexible about Crysis."
There are a number of details that need to be ironed out, such as which platforms this post-Crysis 3 game will launch on, but Yerli has already decided it won't be called Crysis 4.
"I wouldn't name it Crysis 4 at this stage because it would be misleading," he explained. "We want to finalise Prophet's story and Crysis 4 would imply the story just moves on."
Crytek is yet to begin pre-production on the next Crysis game, which, Yerli admitted, would normally have begun by now if the development cycle of Crysis 2 to Crysis 3 was being followed.
"Normally in this time right now we would already have pre-production going on, but because we want to make this something much more radical and new we are looking at it as a bit more of a long term thing. It's too early to talk about it for these reasons."
Neither has Crytek, which has partnered with EA to publish Crysis 1-3, talked with prospective publishers about the game.
Yerli has been vocal in his prediction that free-to-play will dominate gaming in the coming years. Indeed he has gone on the record to say once Crytek's current obligations are complete, including Crysis 3 and Homefront 2 for THQ, it will only make F2P games.
Yerli confirmed to Eurogamer that Crytek has a plan for a F2P version of Crysis, but it may exist as a traditional retail game/F2P hybrid as the industry transitions to the next-generation of consoles.
"The truth is much more complicated," he said. "There's a transformation period for the industry. I believe F2P is our inevitable future. I believe there are F2P titles out there that can be story-telling, co-operative with your friends and competitive with your friends. It's all possible. The business model is independent from the way you design games. It's a very important thing. People always make these things dependent, but it's actually completely independent.
"The most important aspect is there is a psychological transformation of the customers and the publishers that has to happen before everything is F2P on every platform," he said. "We are promoting these steps with other titles we're doing right now.
"We do have a plan for a F2P version of Crysis, but how this looks and when this will be done, whether this is the next one or the next next one, is to be decided.
"But we have a very clear picture of how this will look in a transitional period where retail and free-to-play can coexist for one title."
For now, thoughts turn to Crysis 3, due out on PC, PlayStation 3 and Xbox 360 in February 2013.