Crimson Desert, from the developer of Black Desert Online, looks incredible
Red run.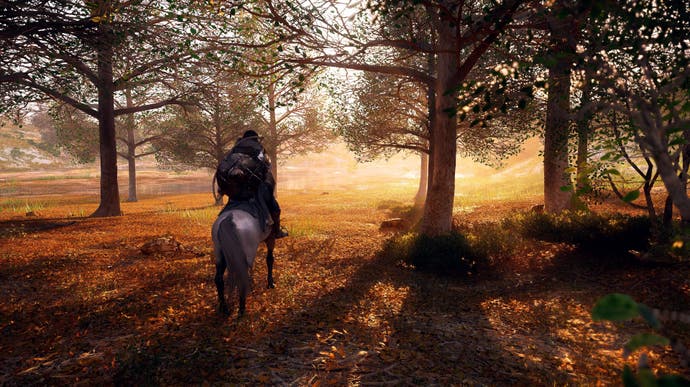 Here's a new, fantastic-looking role-playing game coming out in 2021: Crimson Desert.
It's the next game from Pearl Abyss, the makers of MMO Black Desert Online.
Pearl Abyss released a new, five-minute trailer showing off gameplay for Crimson Desert during The Game Awards.
This is an open world action adventure that blends single-player narrative with online multiplayer in a fantasy world called Pywel. The protagonist is called Macduff, who leads a band of mercenaries to reclaim his land. There's PvP as well as boss fights, dungeons, puzzles, siege battles and flying on mythical creatures. It looks like a kind of Scottish Witcher.
Pearl Abyss said the footage in the trailer was captured on PC, but the game is coming to consoles, too. It's slated for winter 2021. Certainly one to watch.