Crime caper The Swindle gets a release date
UPDATE: Wii U launch finally listed.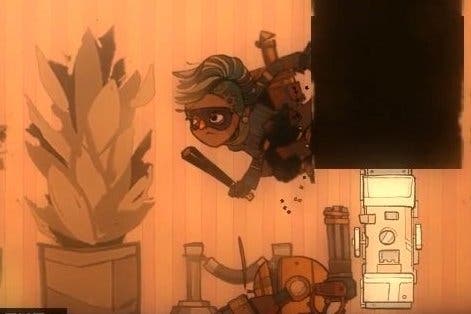 UPDATE 7/9/15 2.30pm: The Swindle publisher Curve Digital has finally announced a Wii U release date for British crime caper The Swindle: this Thursday, 10th September.
Wii U owners will be able to download the game from the Nintendo eShop with a 15 per cent discount for the next two weeks.
ORIGINAL STORY 25/6/15 4.45pm: Procedurally generated steampunk escape sim The Swindle will be released 28th July on PC and PlayStation platforms (PS4, PS3, Vita), 31st July on Xbox One, and then Wii U "shortly after".
There's no announced price but it will be "a reasonable price as always", creator Dan Marshall told me on Twitter.
The Swindle is a game about breaking in and robbing, and then breaking back out again. Sneakily. It combines the rigour of Spelunky with the panic of a ticking clock. And it's a side-scrolling platformer.
Our Christian Donlan is terribly excited about it, having talked deeply to creator Dan Marshall about the game not so long ago. "I've played The Swindle and it's got the makings of a real dazzler," he said - and he never says things like that.