Crackdown 3 will launch alongside Xbox One X in November
New gameplay revealed via Terry Crews.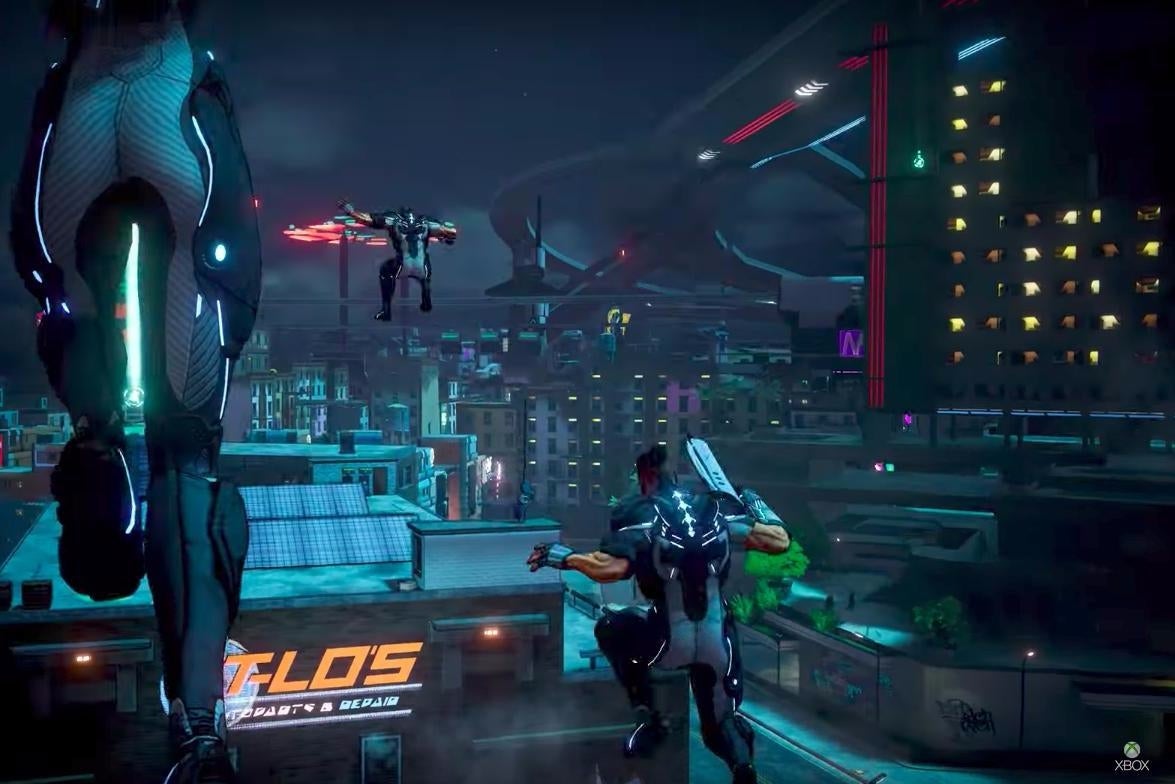 Open-world cult classic Crackdown's impending second sequel, Crackdown 3, is now due alongside the Xbox One X on 7th November, Microsoft revealed at its E3 press conference.
Developed by Sumo Digital (LittleBigPlanet 3, Snake Pass), the sandbox sequel was announced way back in 2014 but went off the grid for a bit. Now Microsoft has shown some gameplay footage of how it's shaping up.
When Crackdown 3 was first announced, environment destruction was a major part of the reveal. Microsoft Studios general manager Shannon Loftis said on Twitter it was still a key part of the game.
Crackdown 3 will be an Xbox Play Anywhere title, meaning it will be available on both Xbox One and Windows 10 and you'll be able to transfer data between the platforms.