Valve explains why Counter-Strike: Global Offensive isn't giftable during Steam sale
But some reckon there's more to it.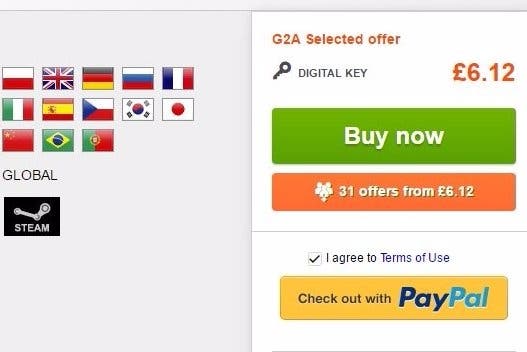 Counter-Strike: Global Offensive is not giftable during the ongoing Steam sale, Valve has confirmed.
Valve launched the Steam Summer Sale yesterday and knocked 50 per cent off CS:GO. It wasn't long before people noticed the competitive multiplayer first-person shooter could not be bought as a gift, and took to Reddit to discuss.

There, Valve's Ido Magal explained the decision:
Magal's explanation was met with a degree of scepticism from the Counter-Strike community, which suspects there may be more to this than meets the eye.
Some suspect that Valve's decision is at least in part about discouraging third-party sites from buying loads of copies of the game at 50 per cent off, then reselling them on online marketplaces, such as G2A.
G2A hit the headlines recently when indie developer tinyBuild claimed the popular PC key-reselling website sold nearly half a million dollars' worth of its games - and didn't receive a penny in return.
The ongoing row between tinyBuild and G2A has shone a light on the business practices of websites such as G2A, which are hugely popular because people can usually find games cheaper there than on platforms such as Steam.
During the Steam summer sale, CS:GO is £5.99, down from £11.99. You can get a CS:GO Steam key from G2A right now for as little as £6.12.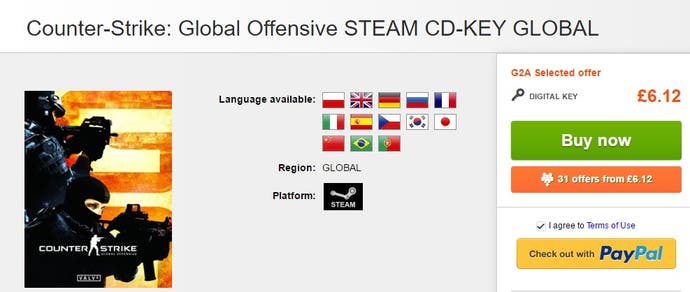 Then there's the suggestion the gift block is a bid to deter cheaters who are looking to get back into the game after being banned.
Either way, there are more than a few Reddit users who claim to be playing CS:GO years after being gifted a copy, suggesting some who benefit from the gift system do in fact stick around.