Costume Quest launches on iOS
Not a trick, but a treat.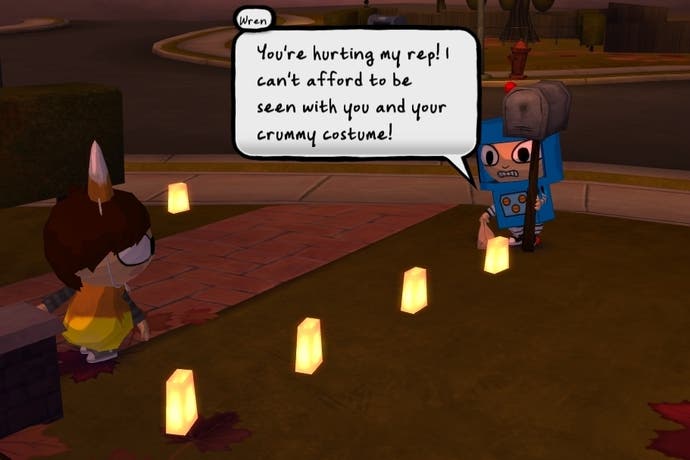 Double Fine's Halloween-themed RPG Costume Quest has launched on iPhone and iPad just in time for the holiday.
It's priced at £2.99 / $4.99, with the optional Gubbins on Ice DLC a £1.49 / $1.99 in-app purchase.
Originally released on XBLA and PSN in 2010, Costume Quest marked Double Fine's first foray into its Amnesia Fortnight strategy of taking two weeks every year to put everything else on hold and come up with game prototypes. Stacking, Iron Brigade, and Once Upon a Monster followed suit and saved the company following Brutal Legend's dismal sales causing EA to pull the plug on its sequel.
"Like Psychonauts before it, Costume Quest presents a world that deserves to be savoured as well as saved," wrote EG contributor Chris Schilling in his glowing Costume Quest review. "It's another delightful look into the minds of children; a window into their vivid imaginations, and the wonderful places their ideas and dreams can take them - and you."