Amazon's Costume Quest cartoon series gets first trailer, release date
Out in March.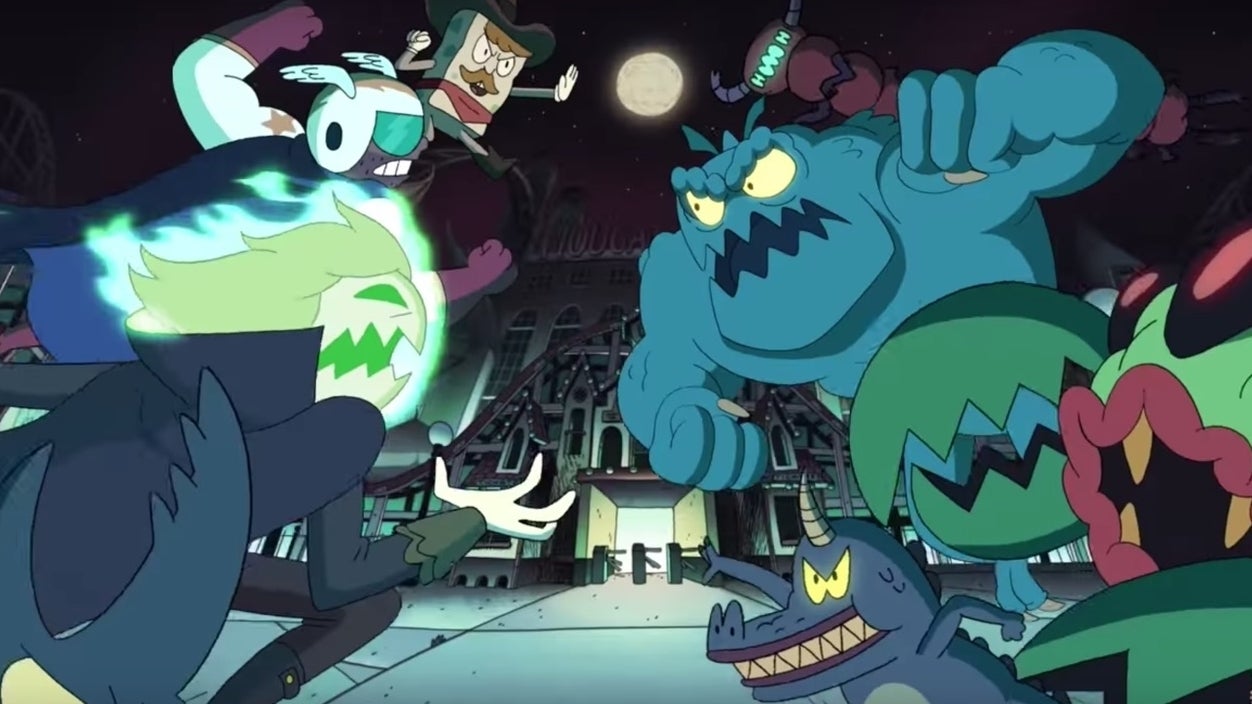 Amazon's animated TV adaptation of Double Fine's much-loved Costume Quest series will premiere on March 8th - and there's a first proper trailer to celebrate.
Costume Quest's television adaptation was first announced back in 2017, and is the work of Frederator Studios, the team responsible for the likes of Adventure Time and Netflix's animated Castlevania series.
Based on the promo material shared so far, Costume Quest's TV adaptation looks to remain pretty faithful to Double Fine's duo of Costume Quest games. It follows the adventures of four young friends - Wren, Reynold, Everett, and Lucy - as they attempt to fend off dark forces on Hallowe'en in order to save Auburn Hollow, their sleepy hometown. As you might imagine, costumes imbued with amazing magical powers are very much involved.
We got an early taste of the Costume Quest TV series late last year, when Amazon unveiled the show's opening credits sequence. The new trailer above, however, is a little more revealing, giving a better sense of the series' core cast and its general tone - as well as offering a glimpse at some gloriously ridiculous costume transformations.
Costume Quest's TV adaptation will be available to Prime subscribers through Amazon's Prime Video service when it launches on March 8th.