Controversial Skyrim Together mod reemerges with nightly builds as developers reveal death threats
"We know that you are most likely trying to help, but this isn't helping…"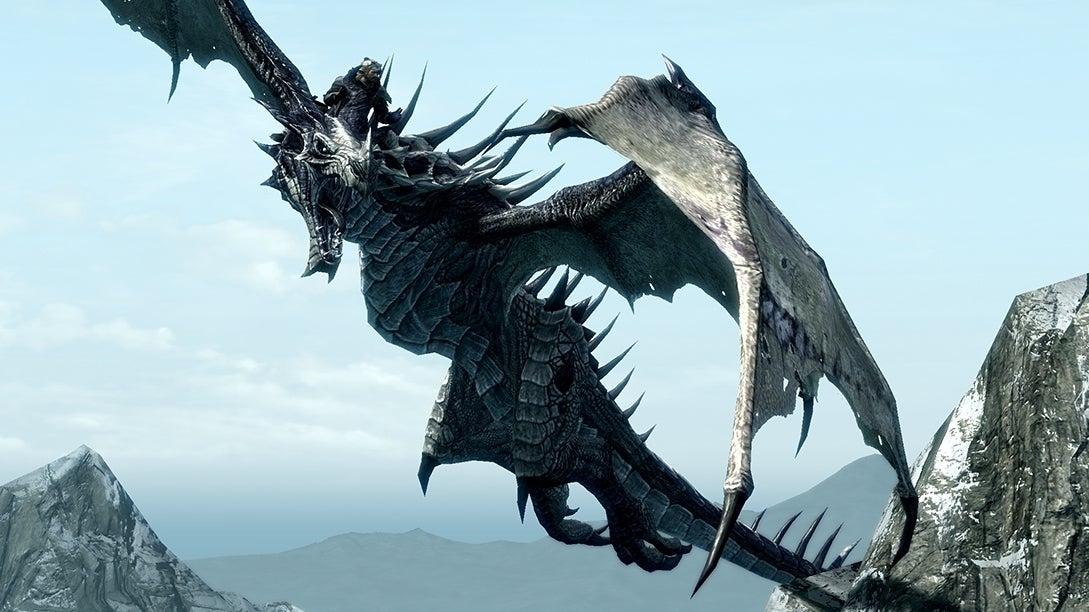 This article has been updated and amended to ensure Eurogamer's full compliance with the General Data Protection Regulation 2018 (GDPR). - 11/12/2020
---
The controversial Skyrim Together mod has reemerged with the release of nightly builds.
The mod development team took to the Skyrim Together subreddit to issue the long-awaited update promising nightly builds, the first of which is available to download now.
Skyrim Together, which pulls in $14,746 per month from nearly 15,000 patrons on Patreon, aims to add online multiplayer to Bethesda's hugely popular open-world fantasy RPG, but it's been some time since the Patreon-only playtest held earlier this year.
The developers stressed these nightly builds might not work, and "will definitely" be buggy if they do, but they offer people a chance to check up on the progress the team is making after a good deal of scepticism surrounding the project. They should be seen as "an experimental version representing the current state of the mod", the developers said.
Also of note, the developers said they have removed Skyrim Script Extender (SKSE) code from the mod, with the help of one of the members of the SKSE team.
This relates to a series of events originating in March 2019, when the Skyrim Together programmers were forced to defend themselves from accusations of stealing code in a controversy that sent shockwaves around the modding community.
"The new codebase has no more traces of SKSE code and is fully reverse-engineered by ourselves, to the extent where we need functionality or data structures from Skyrim," the developers insisted.
An apology was issued for a controversial reddit post made in April in which it was said: "First of all we don't owe the community anything.
"We give updates if we feel like spending time doing it, right now it's the same as before 'we are still fixing bugs'."
The developers said multiple direct death threats were received, which have been passed to the appropriate authorities, while others have demanded weekly updates from the team.
"We know that you are most likely trying to help, but this isn't helping," the developers said.
"If we had the time (and enough work done every week) to write reports we would, but we just don't. Our work on this is very irregular, with people maybe not being able to work on the mod for weeks, and then suddenly having full weeks to dedicate to the project.
"[The] comment was targeted at the minority of people who were aggressive and toxic, if you are not harassing or making demands, this comment does not apply to you. We are still working on the mod, and we will keep working on it until and beyond the point where we are satisfied, and it's been released to everyone for free."
Still, an apology was issued for the comment, and a vow made to "make sure not to write out of frustration again, and to be clear so that any of my comments that I do write are not misunderstood".
Despite these important steps forward, a release date for the open beta remains elusive.