Control developer Remedy inks deal for two more games
One AAA, one smaller, set in the same franchise.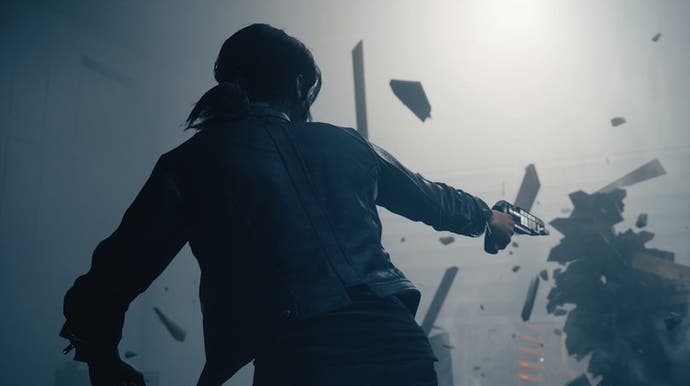 Remedy Entertainment, the brains behind games such as Control and Alan Wake, has signed a two-game deal with an unannounced publisher [UPDATE 3pm: which has now been announced as Epic Games!]
Both projects will be set within the same franchise - which, as yet, is unstated. One will be the studio's next AAA multi-platform release. The other is a "smaller-scale project".
Both are being developed using the studio's Northlight engine, which powered Control and Quantum Break.
These are separate projects to Remedy's work on a campaign for Korean-made shooter CrossFire X, and its small team testing a live multiplayer game made in Unreal Engine 4 codenamed Vanguard.
The larger project has been mentioned before as the mysterious "third game" it had a small team working on in the background. Remedy has said it would be based on one of the studio's own brands, rather than licensed IP.
It's a busy time for Remedy, which is also rounding out its work on the second of two expansions for Control. The first, named The Foundation, is available today on PlayStation 4 and PC. Disappointingly, it is being held back on Xbox One until 25th June.
The second, named AWE, is slated for "mid 2020". Artwork has teased it will contain some kind of crossover between Control and Alan Wake - something hugely anticipated by fans of the studio's work.
Could these two future projects continue the Control/Alan Wake shared universe further?