Epic Games announces publishing deals with Control, Inside and The Last Guardian devs
As part of a new multi-platform publishing effort.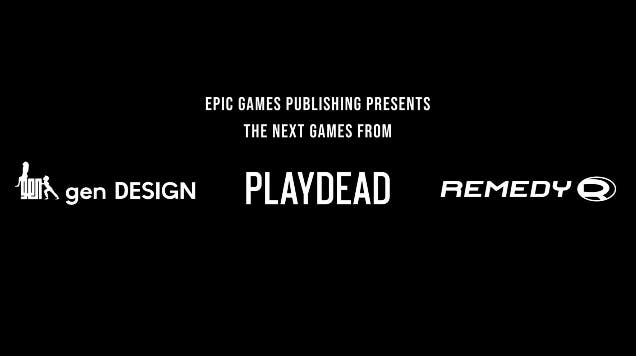 Having launched its own PC games store back in 2018, perhaps it was inevitable that Fortnite developer Epic Games would next move into full-on publishing - and it seems that time is now.
Unveiled earlier today, the new "multi-platform publishing effort with a developer-first approach" is partnering with developers Remedy Entertainment (Control), gen Design (The Last Guardian), and Playdead (Inside, Limbo) and . The announcement post claims the company's approach to publishing "fundamentally changes the developer/publisher model", with CEO Tim Sweeney describing it as "the publishing model we always wanted for ourselves when we worked with publishers".
"Gen Design, Remedy, and Playdead are among the most innovative and talented studios in the industry, with strong visions for their next games," said head of Epic Games Publishing Hector Sanchez. "They will have full creative control, while Epic will provide a solid foundation of project funding and services."
Developers who partner with Epic retain 100 per cent of their IP and "full creative control of their work", along with at least 50 per cent of the profits once costs are recouped - while Epic covers "up to 100 per cent" of development costs. No titles have been unveiled as of yet, but Epic says it plans to announce more information about partners and games over the next few months.
Epic Games previously funded games through slightly different means, such as the $100m (£83m) MegaGrant programme and by signing Epic Games Store exclusives. As the new publishing deal is multi-platform, it's therefore unlikely the new games will be exclusive to Epic's store. Which is just as well, as that practice has generated a huge amount of controversy ever since it began.