Nintendo Switch Joy-Con connection issue sparks concern ahead of launch
Syncing feeling.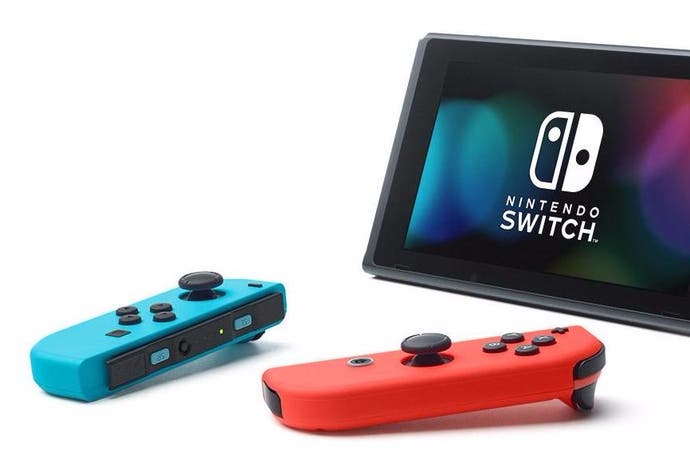 Nintendo fans were left concerned after reports of Nintendo Switch Joy-Con controllers occasionally disconnecting during play emerged yesterday.
It's not an issue Eurogamer or Digital Foundry have experienced with our Switch units - but reviewers from a number of other sites have reported the problem.
The problem appears to be a loss of signal between one Joy-Con (most frequently reported as the left-hand controller) and the Switch unit itself. But it's unknown whether the signal loss is due to interference from other sources or it simply being blocked by other things in the way.
Reviewers began mentioning the issue yesterday afternoon on Twitter, after the embargo for Nintendo Switch preview coverage was lifted:
As the video below shows, covering your hand holding the Joy-Con is enough to disrupt the controller's Bluetooth signal, which may be what reviewers are reporting.
The prevalence of the issue in the left-hand Joy-Con may simply be that players are currently playing through early copies of Zelda: Breath of the Wild - where you use the left control stick predominantly to direct Link.
Reviewers reporting a momentary interference in controls state that Link briefly loses control - and runs in the direction players were last pressing the Joy-Con before the interference began.
We've asked Nintendo for more information on the problem, and if there's anything which can be done to alleviate it in time for the system's launch next week.