Company of Heroes dev hiring for free-to-play project
Relic requires designer has five years experience in the free-to-play market.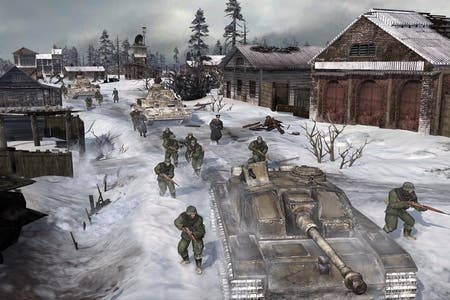 Company of Heroes developer Relic is making preparations for a free-to-play model.
A series of job listings on the studio's site noted that it's looking for an executive producer, senior designer and creative director specialising in free-to-play games.
Below are some choice quotes from the various job descriptions:
"The senior designer will design and implement progression and monetisation systems in order to create top quality free-to-play (FTP) experiences."
"The executive producer is the creative and business visionary, as well as, the ambassador for Relic's free-to-play (FTP) products, ensuring long term critical and commercial success."
"The creative director is responsible for overseeing the creative vision and direction of the free-to-play (FTP) products produced within the studio."
Each role listed "Strong knowledge of the software/game market (Free-to-Play), platforms and industry trends" as a recommended skill, while the senior designer listing specified, "Five plus years of experience in designing video games with strategy games in the free-to-play market."
Free-to-play is becoming increasingly common in the strategy space and even Blizzard is considering entering the fray at some point. It's unclear what Relic has in mind for this model, but it probably isn't Company of Heroes 2 which just announced pre-order bonuses for its retail release early next year.