Company of Heroes 2 revealed
Eastern Front setting reported for RTS sequel, due 2013.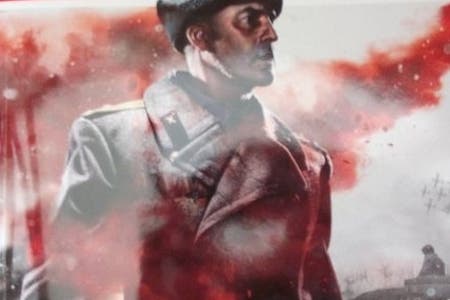 A sequel to THQ's acclaimed 2006 PC RTS Company of Heroes is in development and due out in 2013, according to a leaked magazine reveal.
As spotted by a NeoGAF poster, the next issue of PC Gamer apparently has the scoop.
There's not an awful lot of information to chew on, other than that the game's main campaign plays out on the Eastern Front, with you controlling Russian forces taking on the Nazis.
Wintry weather conditions will play a big part in proceedings with snow slowing units down but also providing opportunity for cover.
It's thought original developer Relic Entertainment is once again holding the reins.
This isn't the first we've heard of a Company of Heroes sequel - THQ mentioned work on a new entry in the franchise in a press release earlier this year.
The sequel has plenty to live up to - the original game won a hard-fought 10/10 from Eurogamer.
"Bored of World-war 2 games? Bored of the mainstream real-time strategy game? Just plain bored After Company of Heroes, you won't be," read Kieron Gillen's Company of Heroes review.