Co-op zombie shooter World War Z unveils second season of free content
Horde mode, PvE cross-play, and more.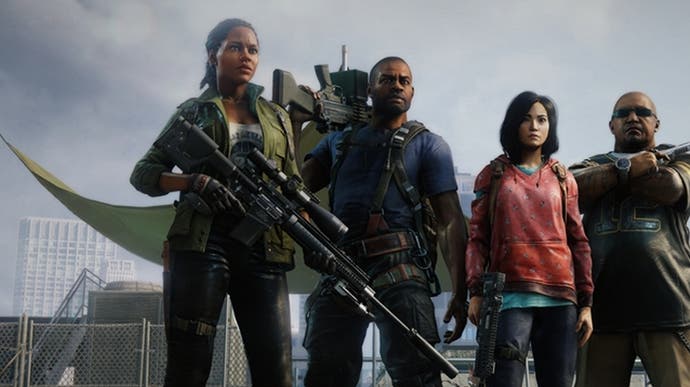 Just like the zombies that inspired it, development on Saber Interactive's enormously popular co-op shooter World War Z continues to be undead, with the studio having now announced a second season of free content, all neatly detailed in a brand-new roadmap.
While the million-selling title's first season ran from May to July, with each month bringing a new update, Season Two is a little looser, set to span "Q4" of this year. Saber Interactive says the season will be "bursting with new features and community-requested content", and has outlined a number of those additions in its latest blog post.
First up, as part of World War Z's currently undated Update Four, Saber will introduce two "challenging" new PvE missions set in Moscow and New York. It also sees the arrival of a mysterious "fiery" new weapon, and new prestige ranks and rewards.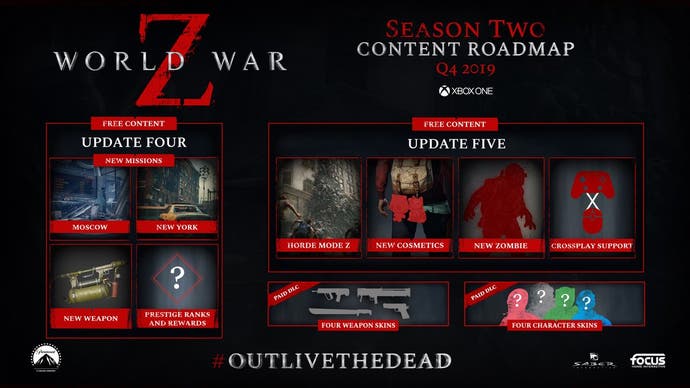 Update Five, meanwhile, will see the release of the previously announced (and questionably titled) wave-based horde mode, Horde Mode Z, alongside a "volatile" new zombie type, plus PvE cross-play support. Saber also notes that a couple of additional bits of paid DLC are on the way: four new weapon skins and four new character skins.
Eurogamer spoke positively of World War Z, which has drawn obvious comparisons with Valve's zombie co-op classic Left 4 Dead, when it launched back in April. "It's very aware of what it is - that one game you play with friends for a few rounds each evening when you have no energy left for anything else," wrote Malindy Hetfield, "The chaos is entertaining [and] defeating large groups of zombies is continuously satisfying, too."