Chivalry [Medieval Warfare] isn't dead, it's coming to consoles
Has sold 2 million copies.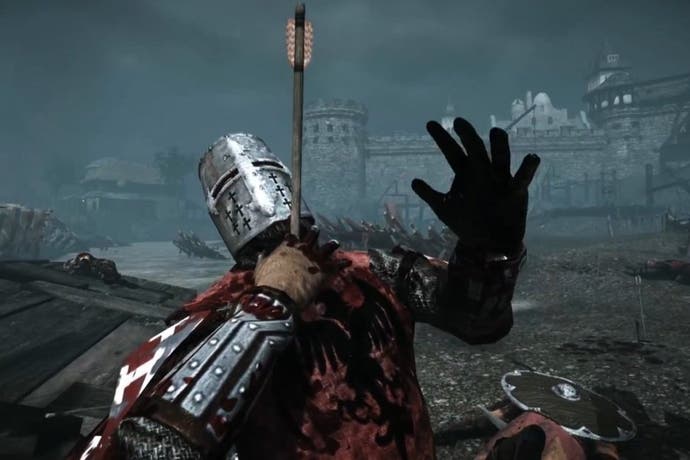 First-person melee combat game Chivalry: Medieval Warfare has been picked up by Activision for a PS3 and Xbox 360 release later this year.
Torn Banner Studios' 12-player competitive brawler originally launched on PC in November 2012 and it's gone on to sell 2 million copies since. It also spawned this hilarious low-gravity mod.
"If I call Chivalry shambolic, it's going to sound bad. But participating in a shambles with a heavy weapon is, it turns out, tremendous fun," wrote Eurogamer contributor Richard Stanton in his Chivalry review. "This game's bookish title is a mere façade behind which lies naught but foul-mouthed war cries, gruesome blows and comic death. Try to imagine 'Monty Python's Knightly Deathmatch' and you're more than halfway there."