Chivalry: Medieval Warfare gets a release date on consoles
Due in a fortnight for PS3 and Xbox 360.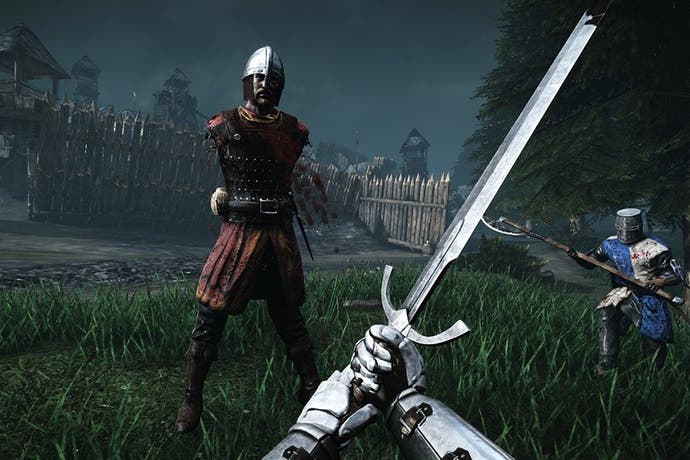 First-person multiplayer action comedy Chivalry: Medieval Warfare is coming to Xbox 360 and PS3 on 29th October.
A series of new ads have arisen for the ports of the 2012 PC game noting the console release dates. The trailer for the PS3 version says it's out on the 28th, which is a Tuesday, indicating that this is the case for North America, so ostensibly it will arrive in Europe the following day.
The 12-player competitive take on one of Monty Python's most famous bits went on to sell 2 million copies on PC. Eurogamer contributor Rich Stanton quite liked it and called the brawler "a simple pleasure, and a funny game indeed" in his Chivalry: Medieval Warfare review.