Catherine: Full Body straps in for September launch
Don't be sheepish.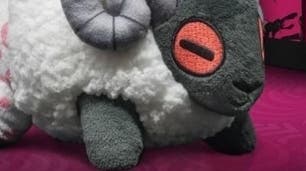 Atlus' newly-expanded Catherine: Full Body edition will launch for PlayStation 4 on 3rd September.
If you played the original Catherine you'll know what to expect - a mix of fiendishly frustrating block puzzles which take place in the subconscious of love-addled hero Vincent, interspersed by choose-your-own-adventure scenes where he's awake and flirting in his local bar.
If you haven't yet played the original - well, there really isn't much else like it and Full Body looks like it will be the newly-definitive way to play.
As detailed previously, this edition adds yet another love interest for Vincent to stress about and "dozens" more scenes voiced by Troy Baker and the rest of the game's original voice cast. Let's take a look at some of them:
Oh, and there's a special edition version of the game with a cuddly sheep.