Atlus is remaking bizarre block-climbing puzzler Catherine for PS4 and Vita
Boxer delights.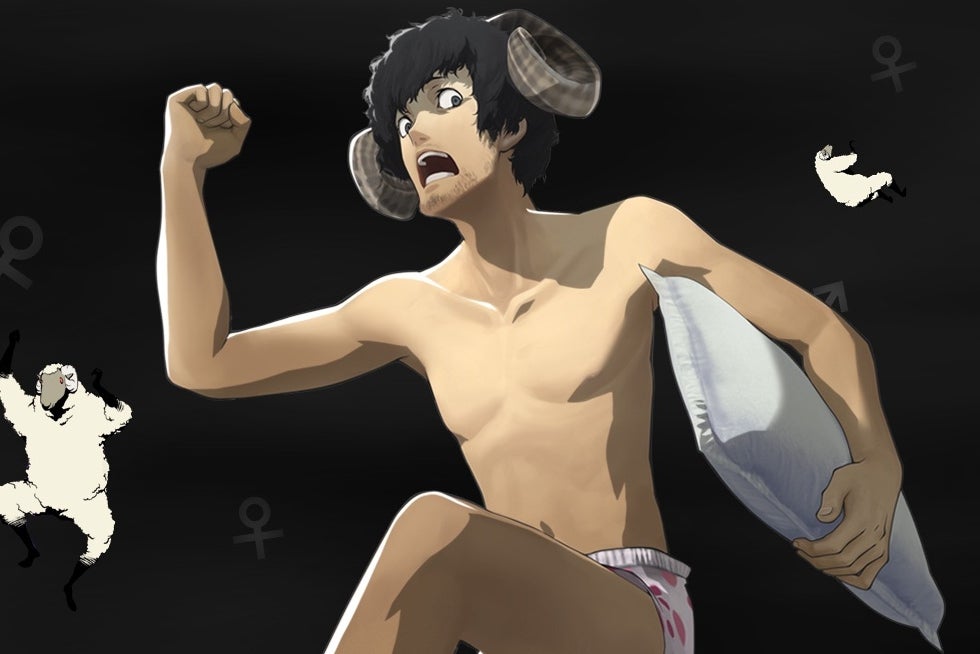 Atlus has announced a remake of its wonderfully odd 2011 puzzle-game-meets-relationship-drama Catherine for PS4 and Vita.
Atlus' remake, known as Catherine: Full Body, once again follows directionless 30-something systems engineer Vincent as he battles relationship woes by day, and attempts to thwart mysterious evil forces in a sheep-filled dream world by night.
Full Body is being developed by Studio Zero, Atlus' new internal team, and (as reported by Persona Central) will feature updated visuals and new content. On the puzzle front, the remake will bring tougher difficulty settings and new block-moving mechanics, and introduces online multiplayer battles to complement the original game's surprisingly raucous local-only competitive modes.
On the story side, Vincent won't just have to contend with girlfriend Katherine and the enigmatic Catherine in Full Body. A new character - Stray Sheep bar pianist Rin - will cross Vincent's path, bringing new cutscenes and endings. The original 2011 trailer is below.
If you're unfamiliar with Catherine, it's a game of two very distinct halves. Its rather more down-to-earth, relationship-focussed story side unfolds in the real-world through cutscenes, conversations, and boozy, late night sessions with Vincent's pals in the Stray Sheep bar. It plays out a little like an interactive novel as he listlessly navigates his life.
The dream sequences, meanwhile, take the form of surprisingly compelling block-climbing puzzles. Each night Vincent is faced with a teetering tower of blocks, and - dressed in nothing but his favourite polka dot boxers - must exploit each block's deliberately bizarre physics to reach the top of the disintegrating pile, ideally without tumbling to his doom.
It's an incredibly odd combination of ingredients, but one that works extremely, unexpectedly well. Largely, that's down to smart puzzle design and sympathetic characterisation on the story side, with each seemingly disconnected half gradually giving deeper meaning to the other. Eurogamer liked Catherine an awful lot when it was reviewed back in 2012.
There's no release date for Catherine: Full Body just yet, and no word of a western release. However, Atlus plans to show more in a livestream on December 20th at 10:30am in the UK.