Cat Quest 2 prepares for September launch on PC with new gameplay footage
Heading to Switch, Xbox One, and PS4 this autumn.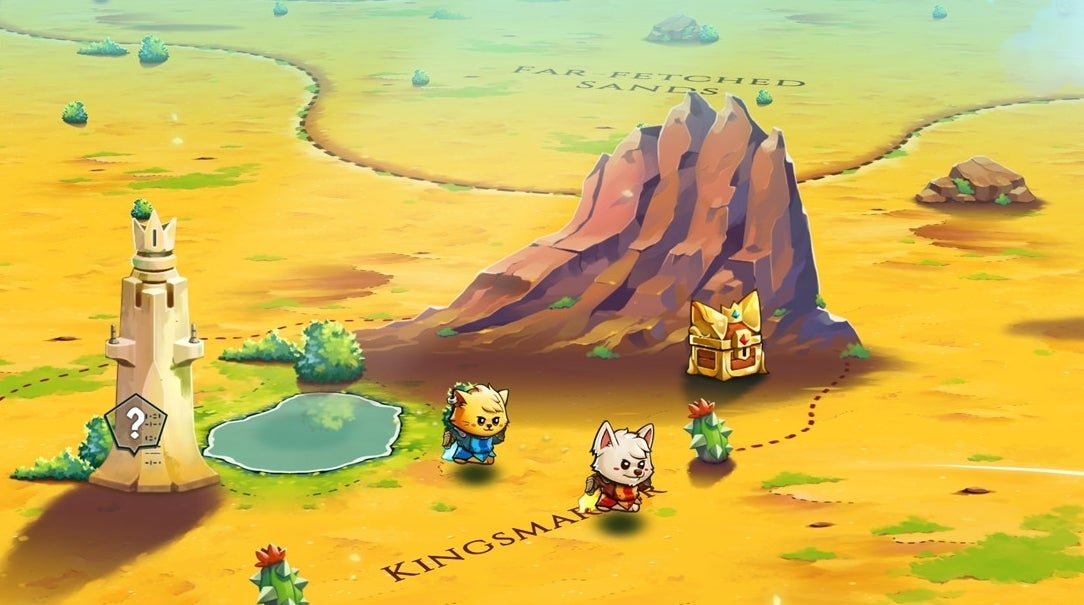 Cat Quest 2, developer The Gentlebros' much-expanded casual action-RPG sequel, is out soon, and, in preparation for its 24th September PC launch, there's a fresh batch of gameplay video.
The original Cat Quest - which arrived on PC, Switch, PS4, and mobile in 2017 - was an absolutely delightful surprise, successfully distilling all the usual genre tropes down into a breezy but thoroughly entertaining feline RPG - replete with exploration, questing, dungeon crawling, and engagingly twitchy real-time combat. I loved every minute of its ridiculously charming, pun-filled adventure.
Cat Quest 2 retains the same casual-friendly core, but mixes things up with a range of new features - not least of which is playable dogs. There's also an entirely new kingdom to explore in the form of the Lupus Empire, and it promises to introduce much more environmental diversity compared to the original's rather same-y green hues - with new biomes including vast deserts, mountainous regions, and auburn meadows.
The Gentlebros is also adding greater dungeon variety, with fancy traps and the like, and is bringing a little more depth to combat too - introducing new spells and weapons types (two-handed melee weapons are now in, for instance), plus new passive skills on armour, for a touch more strategic potential. Finally, there's multiplayer in the form of two-person co-op, should you have a friend in need of adventure.
All of that gets an airing in The Gentlebros' choice selection of new gameplay footage, which you'll find strewn around this page.
Cat Quest 2 launches on PC via Steam on 24th September, and Switch, Xbox One, and PS4 releases will follow this "autumn". You can expect an Apple Arcade version at some point too.