Cat Quest 2 gets free Challenge Mode and more to celebrate International Cat Day
New enemies! Spicier combat! Other stuff!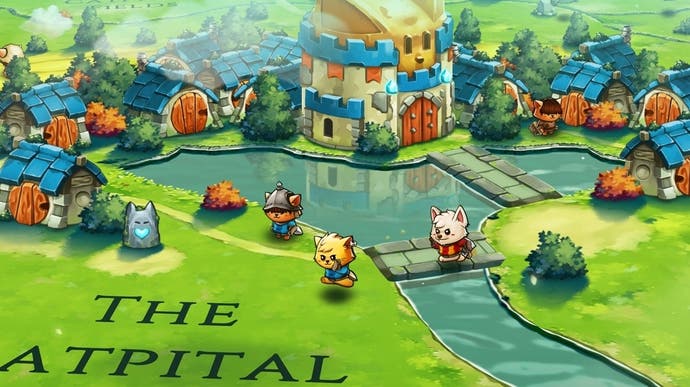 Cat Quest 2, developer The Gentlebros' delightful feline-themed RPG sequel (also includes dogs), has just received a free new update, adding a Challenge Mode, new enemies, and more.
Released to celebrate International Cat Day - and the original Cat Quest's third birthday, fact fans - Cat Quest 2's Mew World update introduces a host of nifty new features and quality of life improvements, designed to finesse and expand the already engaging co-operative japery (and feline punnery) of the wonderfully accessible core game.
The headline Challenge Mode takes the form of eight game modifiers, unlocked once the main quest has been completed. These introduce special twists on the core experience which can be applied to a new play through - such as prohibiting levelling and upgrades, adding tougher enemies, and limiting the number of lives available - and can be stacked and combined to increase the challenge and any resulting rewards.
Elsewhere, the Mew World update makes for some livelier oceans in Cat Quest 2 with the introduction of new nautical enemies, plus there's mildly spicier combat thanks to the implementation of a handy new roll-based special attack. Additionally, there's now a choice of difficulty levels for those that prefer a more laidback challenge.
As for the quality of life stuff, there's been an inventory rework to better show the rarity of weapons, sprinting has been added for faster map traversal, and the defense stat has been reworked to bring it more inline with the system seen in the first game. A more thorough breakdown of Cat Quest 2's additions can be found in The Gentlebros' Steam post.
Cat Quest 2's Mew World update is available now on Xbox One, PS4, PC, Switch, and iOS.