Capcom sheds some light on Monster Hunter World's PC delay
Hopefully Uragaan to like the end result.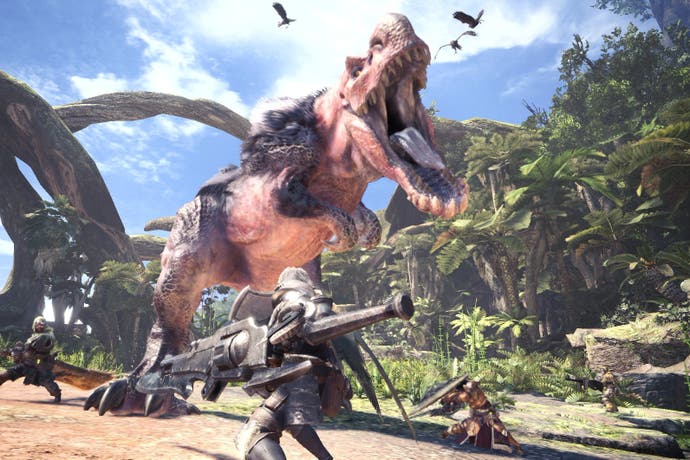 Capcom had shed a little more light on the significant delay between Monster Hunter World's arrival on consoles and PC.
Monster Hunter World was originally announced at E3 last year, where it was confirmed for release on Xbox One, PlayStation 4, and PC. However, while console versions have long since had a launch date of January 26th, Capcom only recently revealed that the PC version was now "planned for an Autumn 2018 release".
At the time, Capcom gave no reason for the delay between console and PC releases. Now though, in a conversation with Gamesradar (as reported by PC Gamer), Monster Hunter World producer Ryozo Tsujimoto has offered something of an explanation for the PC game's arrival some six months after other versions.
"For the main Monster Hunter game," Tsujimoto explained, "this is our first PC title and it's something we want to make sure we get right. So rather than have it taking up resources during the console development and not it not being able to have our full attention on it. We want to get console out the door and then we're going to take some extra time and try and get the PC version as good as possible."
"There's extra work you need for PC as well. On console you use first party matchmaking, you just kind of plug into it, whether it's PSN or Xbox Live, but on PC we're going to have to work more to get our own matchmaking working. So, hopefully, PC users won't mind waiting a little bit longer for us to bring you a really great optimised PC experience.
While PC owners still have a fair old wait to play Monster Hunter World on their preferred platform, PS4 users will have one last opportunity to take the game for a spin prior to its impending release. The third and final PS4 beta will run from January 18th until the 22nd, and brave hunters can tackle the mighty Nergigante, as well as monsters from previous betas.