Capcom announces Ultra Street Fighter 4
Hugo! Poison! Elena! Rolento! Someone else!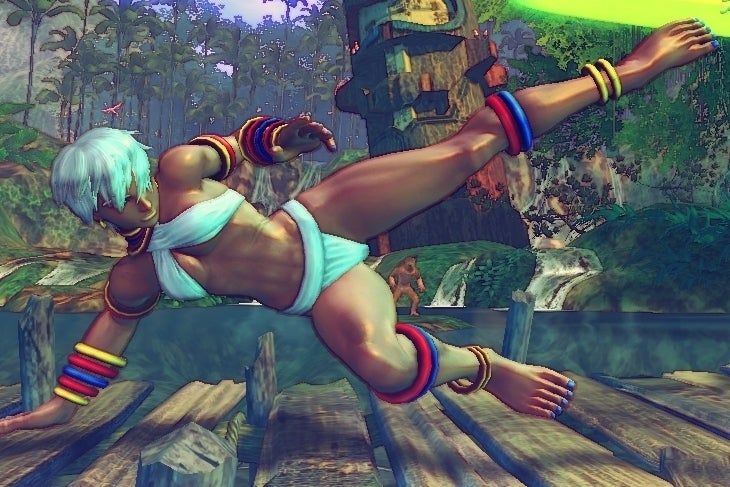 Capcom has announced Ultra Street Fighter 4 for release on PC, PlayStation 3 and Xbox 360 in early 2014.
It adds five characters to the established roster, raising the total playable characters to 44, six new stages and completely rebalanced gameplay based on fan feedback.
Four of the new characters have been announced, all lifted from Capcom's Street Fighter x Tekken game: Hugo, Poison, Elena and Rolento. The fifth "all-new" character remains a mystery for now.
The new arenas, which will be familiar to SFxT players, are Pitstop 109, Mad Gear Hideout, Cosmic Elevator, Blast Furnace, Half Pipe, and Jurassic Era Research Facility.
There are two ways to buy Ultra: as an £11.99 downloadable update to Super Street Fighter 4: Arcade Edition or a £19.99 full retail or downloadable version. The latter includes all previous costume DLC released for the series, valued at £40.