Capcom announces Ace Attorney 5 in development
First three Phoenix Wright games to get iOS bundle.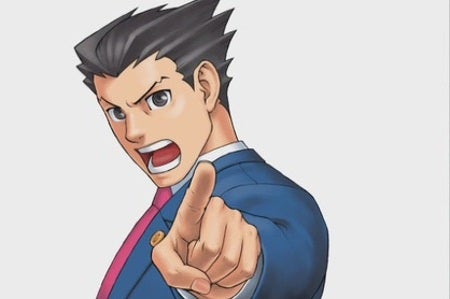 A fifth major title in the law-abiding Ace Attorney series is in development, creator Capcom has announced.
No platforms or release date were mentioned in Capcom's reveal, which came at an event marking the series' 10th anniversary.
The first three Ace Attorney games will get a re-release for iPhone 4 and iPad 2, plus later Android, in a special HD bundle, Capcom also revealed.
The trio of games - Phoenix Wright, Justice for All, Trials and Tribulations - will come with higher resolution artwork.
Players will get the first two chapters free. Additional chapter packs are priced in Japan at 600 yen (about £5), or you can get the full shebang for 1200 yen (about a tenner).
Those who already own the first Phoenix Wright on iOS can bring their saves into the new HD version.
The original Phoenix Wright-starring Ace Attorney game launched in 2001 on Game Boy Advance. The courtroom drama series has already spawned three sequels, the last of which moves Phoenix Wright into a supporting role.
Initial antagonist Miles Edgeworth now has his own spin-off series of investigation-led titles, while Wright will next appear in Capcom/Level 5 crossover Professor Layton vs. Ace Attorney on 3DS.