Capcom addresses concern around controversial Street Fighter 5 DLC
80 per cent of Capcom Pro Tour DLC revenue goes back into the community.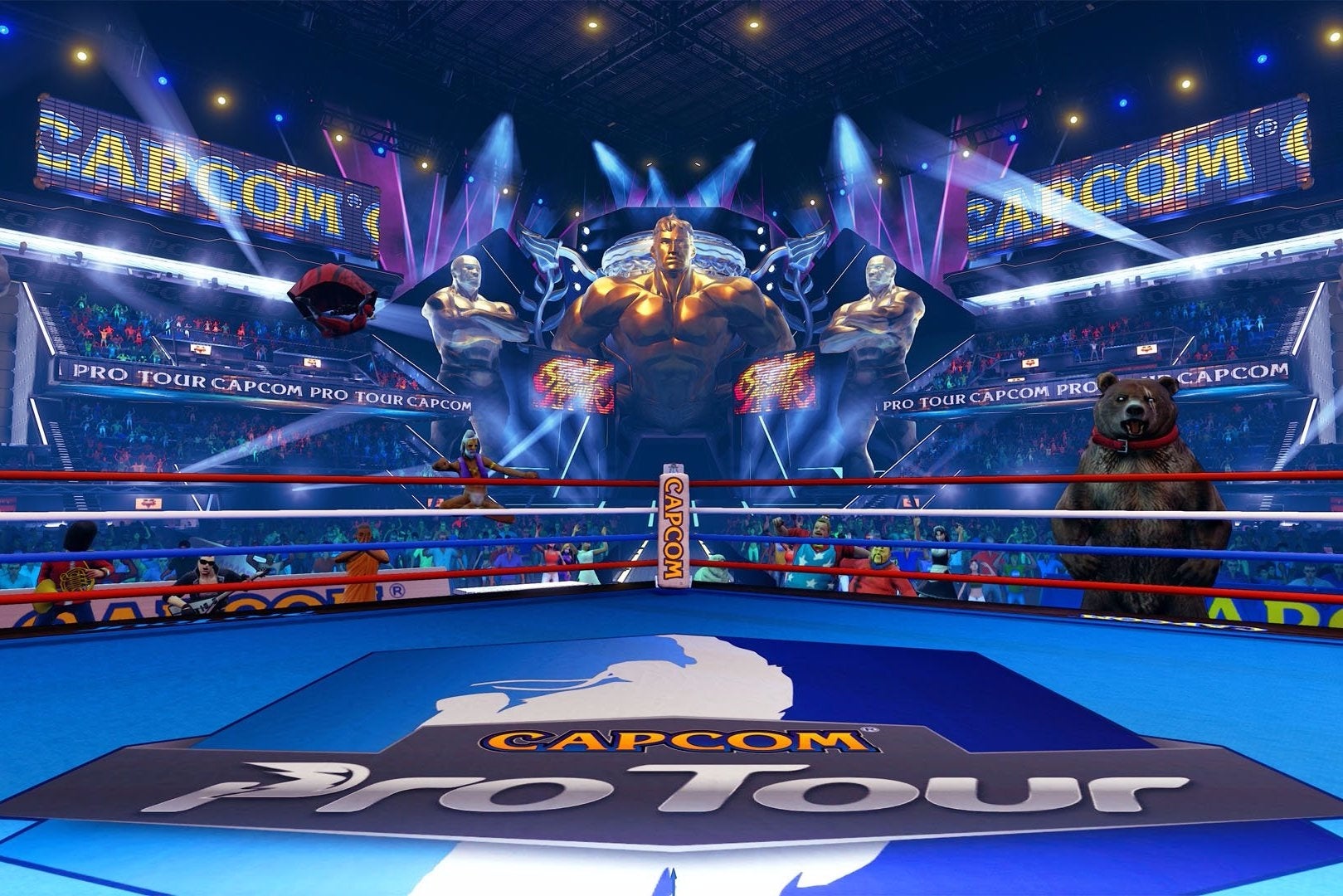 Capcom says it's putting most of the money made from its controversial Street Fighter 5 DLC into supporting competitive tournaments.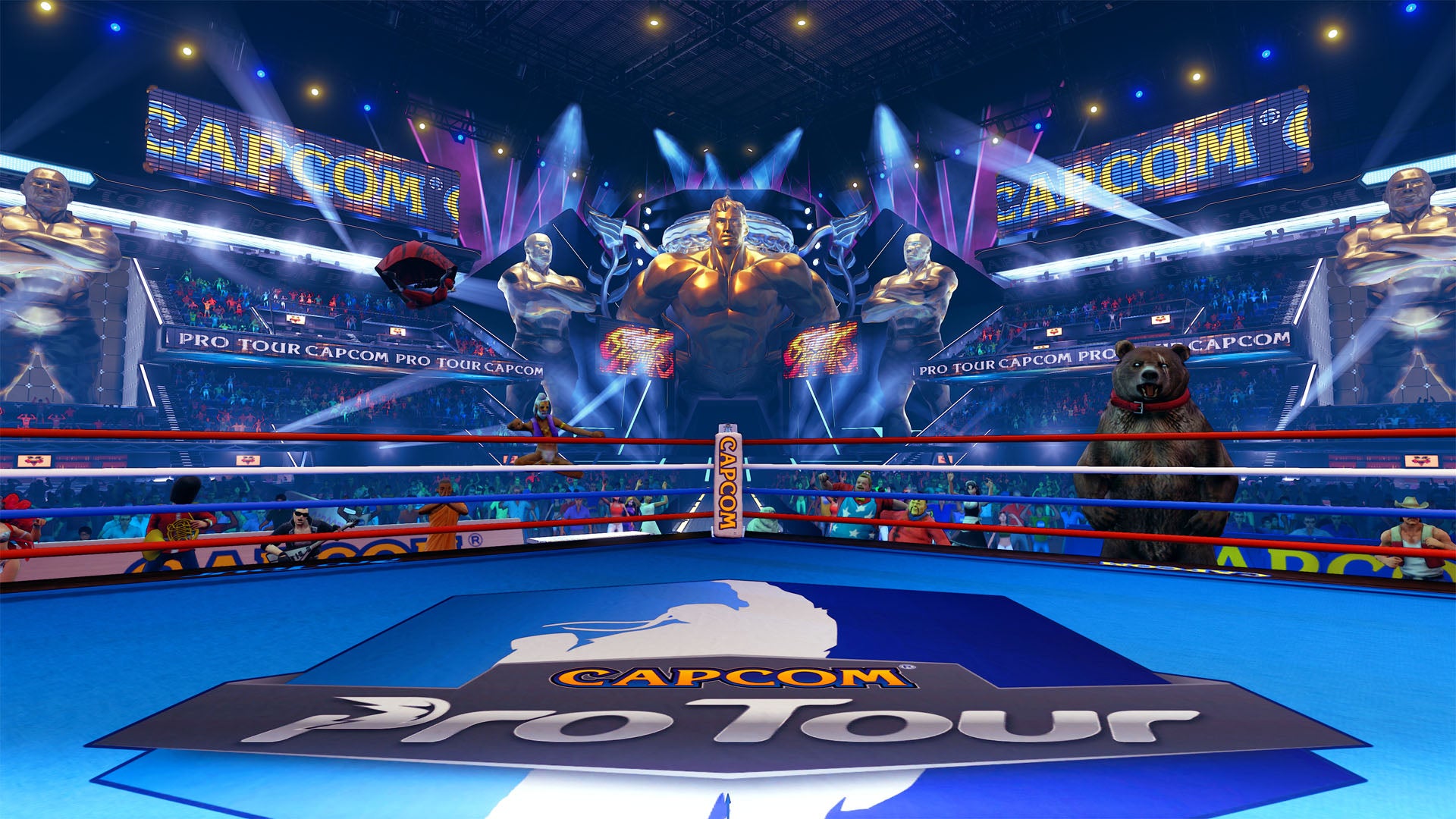 Back in July, I reported on an add-on for the fighting game that went down like a lead balloon with players.
Street Fighter 5's Capcom Pro Tour Premier Package includes three new costumes (one for Chun-Li, one for Cammy and one for Necalli), the new Ring of Destiny stage, and 22 exclusive colours and special titles, all for £19.99.
At the time Capcom said that "a portion" of all proceeds would go to the Capcom Cup 2016 prize pool, but despite this, most Street Fighter 5 players criticised the DLC for being overpriced.
Now, two months later, Capcom has gone into detail on this "portion". In a post on the PlayStation Blog, Capcom said a minimum of 30 per cent of the revenue goes to the Capcom Cup 2016 prize pool, and an additional 50 per cent of the revenue is invested into Capcom Pro Tour production.
This means Capcom puts more than 80 per cent of all CPT DLC revenue directly into supporting Capcom Pro Tour initiatives.
It's an impressive figure - and should go some way to convincing fighting game enthusiasts that the overpriced DLC at least has its heart in the right place. But why didn't Capcom explain this when it announced the add-on? That would have helped steer the conversation, wouldn't it?
Capcom said there has been an increase of $90,000 due to sales of the DLC, and at the time of publication, the total Capcom Cup 2016 prize pool is $342,182. So, it has had a tangible effect. Expect that figure to rise.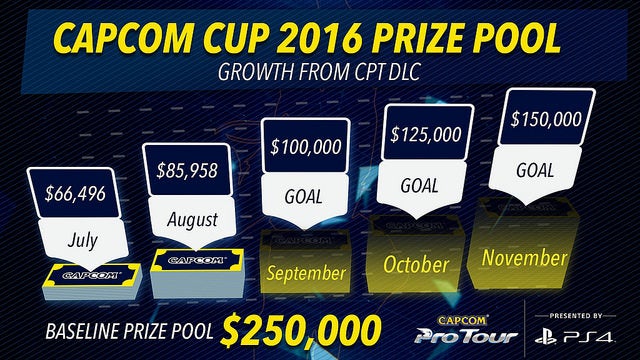 "Our goal is to have an impressive prize pool for Capcom Cup 2016 - the biggest in fighting game history - and we want our fans to know they had a part in helping us achieve that once we reach that milestone later this year," Neidel Crisan, director of digital media and eSports at Capcom, commented.
"Keep in mind, we contribute a portion of our sponsorship, ad revenue, and merchandise sales into the Capcom Pro Tour and Capcom Cup prize pool as well."
Responding to complaints about the price of the DLC, Crisan again pointed to Capcom supporting the community.
"We feel the price point is in line with our vision of investing in the community, as it will allow us to provide more opportunities to tournament organisers and content creators but also continue to have record setting prize pools at Capcom Cup.
"In short, we did not create this content with the intention of making large profits for ourselves; we created it to help support the community.
"With that, you should look at this as your contribution to the fighting game community, where no matter what Capcom Pro Tour DLC item you purchase, this is your optional donation to the scene while getting some great content in return."
Capcom's making all the right noises, then. But it said it plans to remove the CPT DLC at the end of November, before Capcom Cup 2016. Capcom said this is the cut-off point so it can tally up the revenue that will go into the prize pool.
This sounds silly to me. Why not keep the DLC available and let the funds flow into next year's Capcom Pro Tour? Probably because Capcom needs players to feel that the DLC is limited, and thus they should get their skates on and buy it sooner rather than later.
Capcom also addressed a long-running question about why the CPT DLC is only on PlayStation 4, and not on PC. This is because PlayStation is sponsoring the CPT, the company said.
"Sony has always been a tremendous supporter of the fighting game community and we wanted to highlight this alliance with the CPT DLC bundle," Crisan said.
So, there you have it. Street Fighter 5 gets a bit new update today that makes Urien available as a DLC character. There are some new stage transitions, too, which I'm excited to discover.