Call of Duty: Modern Warfare's two weeks of beta sessions get underway tomorrow
And PS4 "early access" pre-load is available now.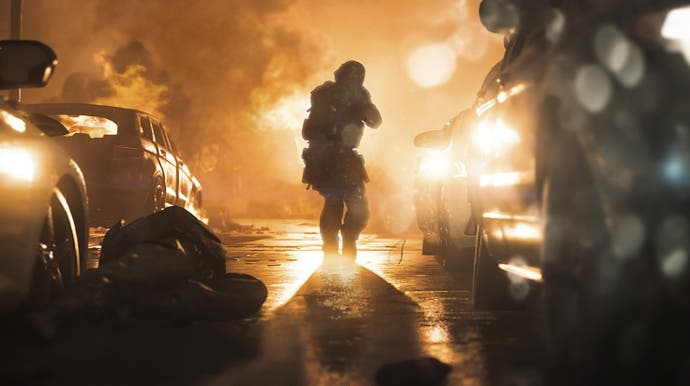 If you've been left intrigued by thoughts of Infinity Ward's upcoming Call of Duty: Modern Warfare but aren't yet quite ready to commit, then you might appreciate a reminder that Activision's various beta sessions - some of them open - kick off very soon.
In fact, things get underway tomorrow, 12th September, but Activision's dealings with Sony mean that it's a PS4-only affair at first. From Thursday, 12th September to Friday, 13th September, PS4 players with "early access" - that is, those that pre-ordered the game - can get involved. Then, all PS4 players are welcome via the open beta from the 14th to 16th September.
That open beta period will continue for PlayStation 4 players next week, from Thursday, 19th September to Monday, 23rd September - and Xbox One and PC players will also, finally, have an opportunity to at play same time. However, only those Xbox One and PC players with pre-order "early access" can join in between 19th and 20th September, and then its open beta time for all platforms from 21st to 23rd September.
And now, here is all that again in easily digestible list form:
12th-13th September: PS4 early access
14th-16th September: PS4 open beta
19th-20th September: Xbox One and PC early access (PS4 open beta)
21st-23rd September: All platforms open beta
You can see when in the day these all begin in your region with our Modern Warfare beta times page.
As for what will be included in the beta, all Activision is saying right now is that it'll offer "an epic and ever-changing series of Maps, Playlists, and other content drops", with specifics set to be shared via Infinity Ward and Call of Duty's various social media channels.
Call of Duty: Modern Warfare's beta client is available to download now via the PlayStation Store for those that pre-ordered digitally, but those that pre-ordered a physical copy will first need to check their email and redeem their beta code.
With all that beta pre-amble out the way, Call of Duty: Modern Warfare will gets its full Xbox One, PC, and PS4 release on 25th October.