Call of Duty: Black Ops Cold War's first major update paves the way for Season One, pulls Nuketown 24/7 playlist
Grind it out.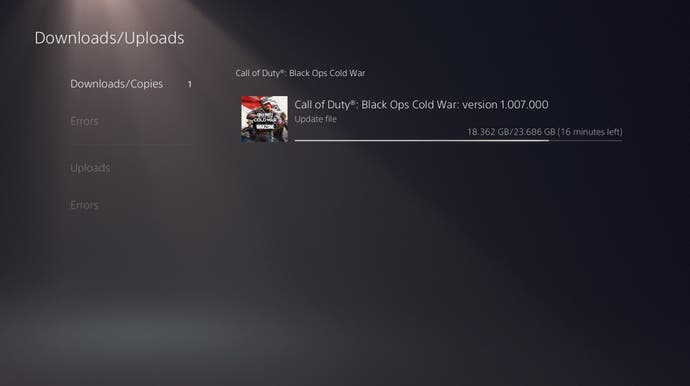 Treyarch has released a significant update for Call of Duty: Black Ops Cold War that paves the way for the launch of Season One on 16th December.
The patch weighs in at 23.686GB on PlayStation 5, 12.7GB on PlayStation 4, 13.8GB on PC, 24GB on Xbox Series X, and 14.64GB on Xbox One. It focuses on bug fixes and stability, but also adds a 6v6 Motherland Moshpit playlist, and new Zombies intel and updates.
The new Motherland Moshpit playlist features TDM, Domination, Kill Confirmed, and Hardpoint on Moscow and Crossroads Strike. Hardcore Motherland Moshpit is also be available in Quick Play, featuring hardcore TDM, Domination, and Kill Confirmed.
Nuketown is still available in core and hardcore map lists, but the Nuketown 24/7 playlist has been removed, which is unfortunate for those currently grinding through the game. Treyarch said the Nuketown 24/7 playlist will return "with a special twist" in Season One. Perhaps a Christmas-themed Nuketown?
As already announced, there's an extended 2XP + 2WXP weekend that kicks off this Saturday, 12th December until the start of Season One. This is very much a good thing, given how slow progression is in Black Ops Cold War - despite the recent boost.
On to the patch notes, and Treyarch revealed the update has addressed the annoying issue where Mastery camos were not progressing properly, despite being earned. And, thankfully, the patch reduces the number of kills without dying from three to two for launcher and M79 camo challenges. First-person gestures now have voiceover, too.
Of note: Treyarch has added crash fixes related to ray tracing on next-gen consoles, as well as general stability improvements. There's no specific mention of the Xbox Series X crashes players have reported.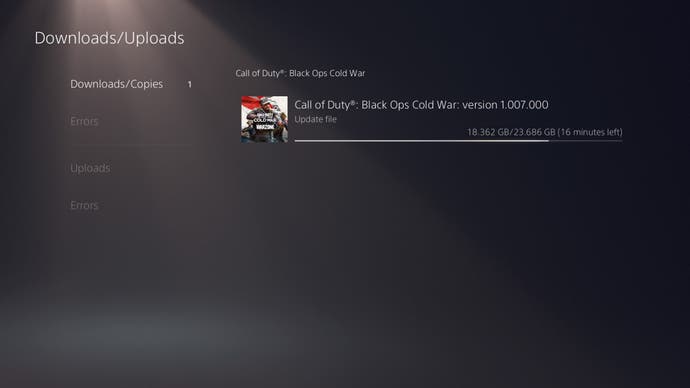 Today's update does not include balance changes for weapons or Scorestreaks. The hope is those are coming in the next major update, currently set to go live on 15th December just before Season One kicks off.
Treyarch has yet to say which new weapons will be added to Black Ops Cold War with Season One, but it looks like the MAC-10 SMG and the Groza assault rifle are confirmed.
Last night, Activision confirmed Rebirth Island for Call of Duty: Warzone, as well as new operator Vikhor "Stitch" Kuzmin, and new Black Ops Cold War multiplayer map Mall at the Pines. We already knew about the return of fan-favourite Black Ops 2 6v6 map Raid.
The launch of Season One of Black Ops Cold War marks the integration of operators, weapons, player progression and battle pass rewards across Treyarch's Black Ops Cold War and the free-to-download battle royale Warzone. Over 30 Black Ops Cold War base weapons as well as their blueprints hit Warzone on 16th December.