Call of Duty: Advanced Warfare trailer, release date revealed
UPDATE: PC, PS4, PS3, Xbox One and Xbox 360 versions confirmed. No Wii U.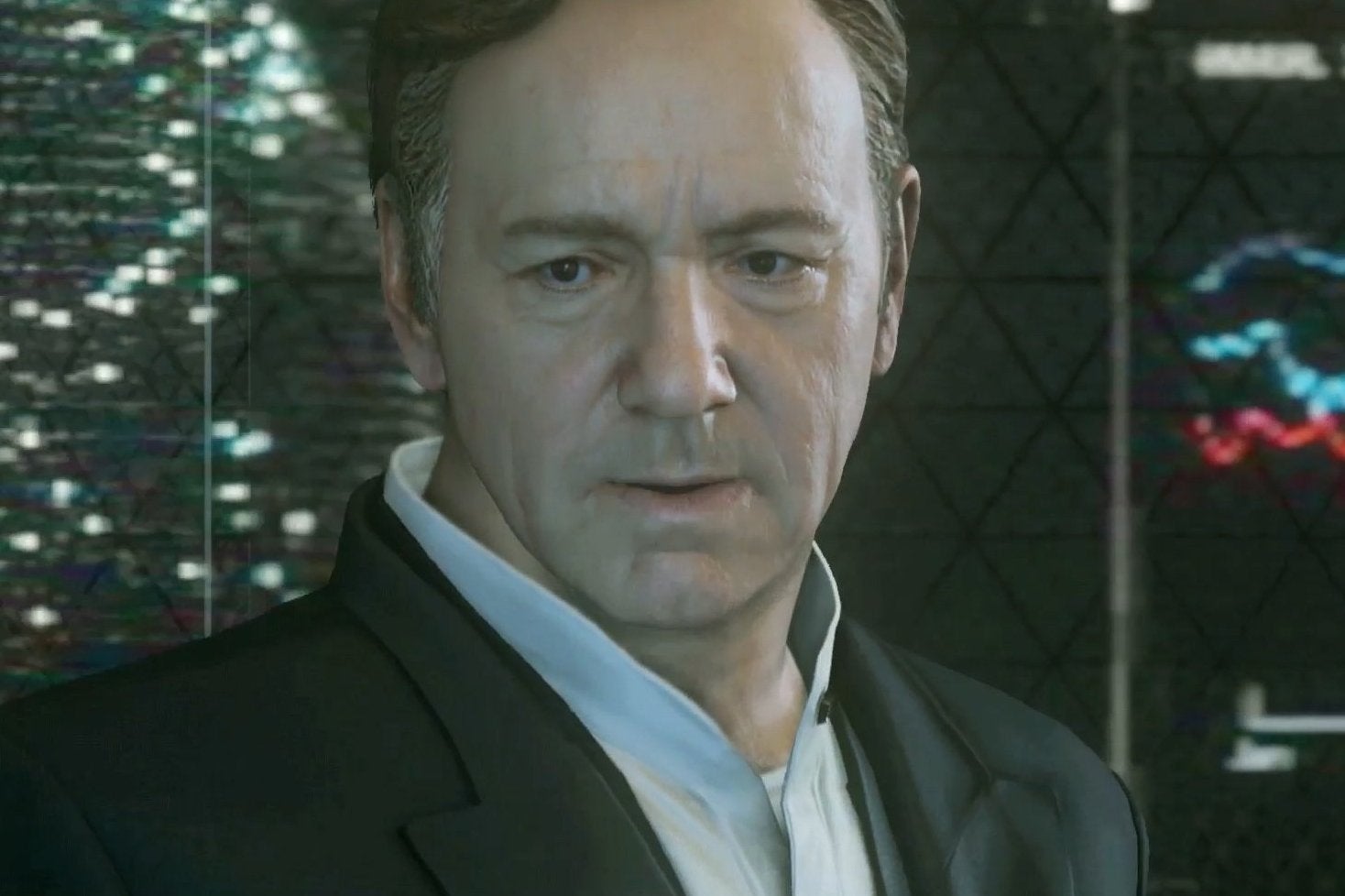 UPDATE: Amazon has updated with product listings for Call of Duty: Advanced Warfare and has versions down for PC, PlayStation 3, PlayStation 4, Xbox 360 and Xbox One.
There's no listing for a Wii U version at this time, however. Last year's game, Call of Duty: Ghosts, did launch on Nintendo's console, courtesy of Treyarch's Wii U team.
ORIGINAL STORY: Activision has released the debut trailer for Call of Duty: Advanced Warfare, the next game in the gargantuan first-person shooter series.
"Call of Duty: Advanced Warfare envisions battlegrounds of the future, where both technology and tactic have evolved to usher in a new era of combat for the franchise," reads the official blurb.
The Sledgehammer-developed game launches on 4th November 2014.
The trailer includes footage captured on Xbox One, suggesting publisher Activision and Microsoft have once again signed exclusivity deals.
The video also confirms House of Cards actor Kevin Spacey's role in the game as head of a private military corporation.
Of particular interest is the future setting. Advanced Warfare features advanced weaponry, including soldiers wearing powerful suits that let them leap great distances. There are also cloaked helicopters, wall scrambling, portable cover and hover bikes.
Platforms haven't been announced but we can safely say it'll be on PC, PlayStation 4 and Xbox One at least. Internet super sleuth Superannuation claims Transformers developer High Moon is making a Call of Duty game for last-gen consoles, but isn't sure whether it's Advanced Warfare or a different title.