Call of Duty: Advanced Warfare is Cross-Buy for PS3 and PS4
In North America anyway.
Call of Duty: Advanced Warfare will be a Cross-Buy affair on PS3 and PS4, Sony has announced.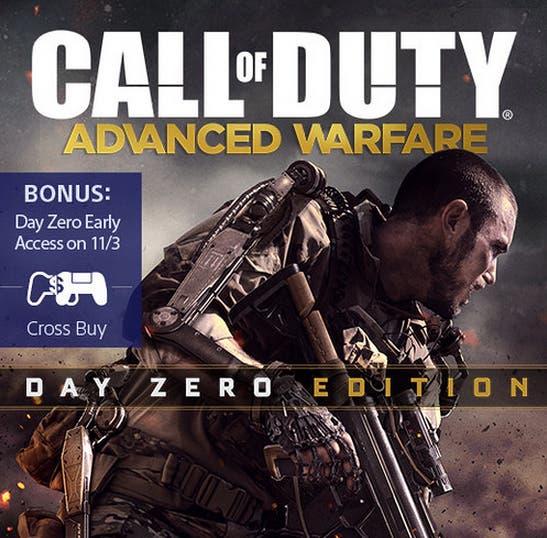 This may be a regional offer specific to North America, however, as it's detailed on the US PlayStation Blog but not its European counterpart. The offer also appears to only be valid towards digital purchases.
It's also a limited time offer as players must download the other gen version of Advanced Warfare before 31st March 2015. Any digital add-on content you buy for Advanced Warfare, like the Season Pass, will be transferable to the other gen version indefinitely.
We've contacted Activision to see if this offer will extend to UK shores and will update with what we find out.
Advanced Warfare pre-orders will unlock one day early on 3rd November rather than the street date of the 4th.