Call of Duty: Advanced Warfare gives you a super-powered suit
Will star Troy Baker, DLC to launch first on Xbox.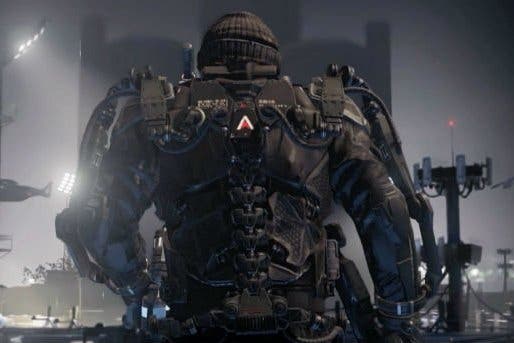 Call of Duty: Advanced Warfare is going to be a bit different than previous CoD games for one reason: you'll be outfitted with a slick cybersuit will allow you to boost-dodge, climb with magnetic gloves, jump unrealistically high, hover in mid-air, and enable optic camouflage.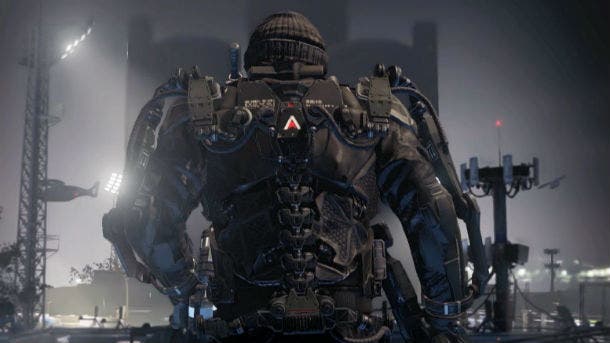 The super-powered suit and loads of other details about Advanced Warfare were revealed in GameInformer's new cover story (via Gamespot).
Set in 2054, Advanced Warfare is the series' most futuristic entry. Its plot kicks off after a terrorist organisation called the KVA incites an incident likened to "a global 9/11." Player character, Private Mitchell, joins up with Kevin Spacey's PMC where he gets his cool, upgradable "EXO" suit.
Mitchell will be voiced by Troy Baker - i.e. the actor behind The Last of Us' Joel, BioShock Infinite's Booker DeWitt, and Batman: Arkham Origins' Joker. For better or worse, he will only speak in cutscenes, and will be the campaign's only protagonist.
Advanced Warfare will feature a co-op mode, though it's unclear if this is separate from the main campaign.
Further futuristic tech teased included energy weapons, a vehicle loosely based on actual Mine-Resistant Ambush Protected vehicles (MRAPs), and grenades that can reveal nearby enemy locations on your visor.
Elsewhere, Microsoft confirmed that Advanced Warfare's DLC will launch first on Xbox platforms. This should come as little surprise, as that's the way things have been for awhile. Typically PlayStation platforms and PC receive the same content about a month later.
Advanced Warfare will run on a new engine and developer Sledgehammer Games is handling its PC, PS4 and Xbox One releases, while a second, yet-to-be-announced studio will be developing its Xbox 360 and PS3 ports. It's due worldwide on 4th November.