Bungie reveals Destiny 2's next raid and more
Best news Eva.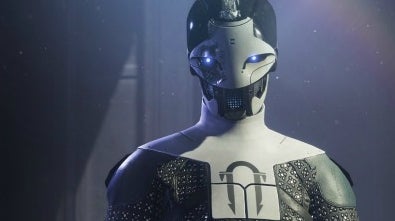 Bungie has released an in-depth look at what's coming in Destiny 2's annual pass - a new addition to the game which replaces the standard lumps of DLC doled out in the past.
The first big lump of new things to do, Black Armory, can be glimpsed in the video below. It's interesting - Bungie had previously suggested it wouldn't be using cut-scenes to tell story anymore, and yet you can see a couple of brief moments here.
Black Armory will add new weapons and gear from a secret source previously hidden to Guardians, with a bunch of new lore to go along with it.
There will also be a brand new raid - set, intriguingly, within Earth's The Last City. Destiny 2's vanilla campaign offered a very fleeting section here, and now it looks like Destiny 2 players will be headed back for a longer visit. Footage in the video shows Sparrow sections reminiscent of Rise of Iron's Wrath of the Machine raid.
Looking further ahead, an unnamed spring event for all players looks like it will bring back fan-favourite character Eva Levante. Destiny 1's shader vendor, Levante has until now been missing from Destiny 2, after Bungie made her unemployed.
Her event, whatever it may be, is one of the various things Bungie will provide whether you have the Annual Pass or not. It's reminiscent - a little - of Fortnite, where you can continue to get new things to do for free but get more if you pay for a premium upgrade.
Here's the current schedule of free and Annual Pass content for the rest of Destiny 2, year two: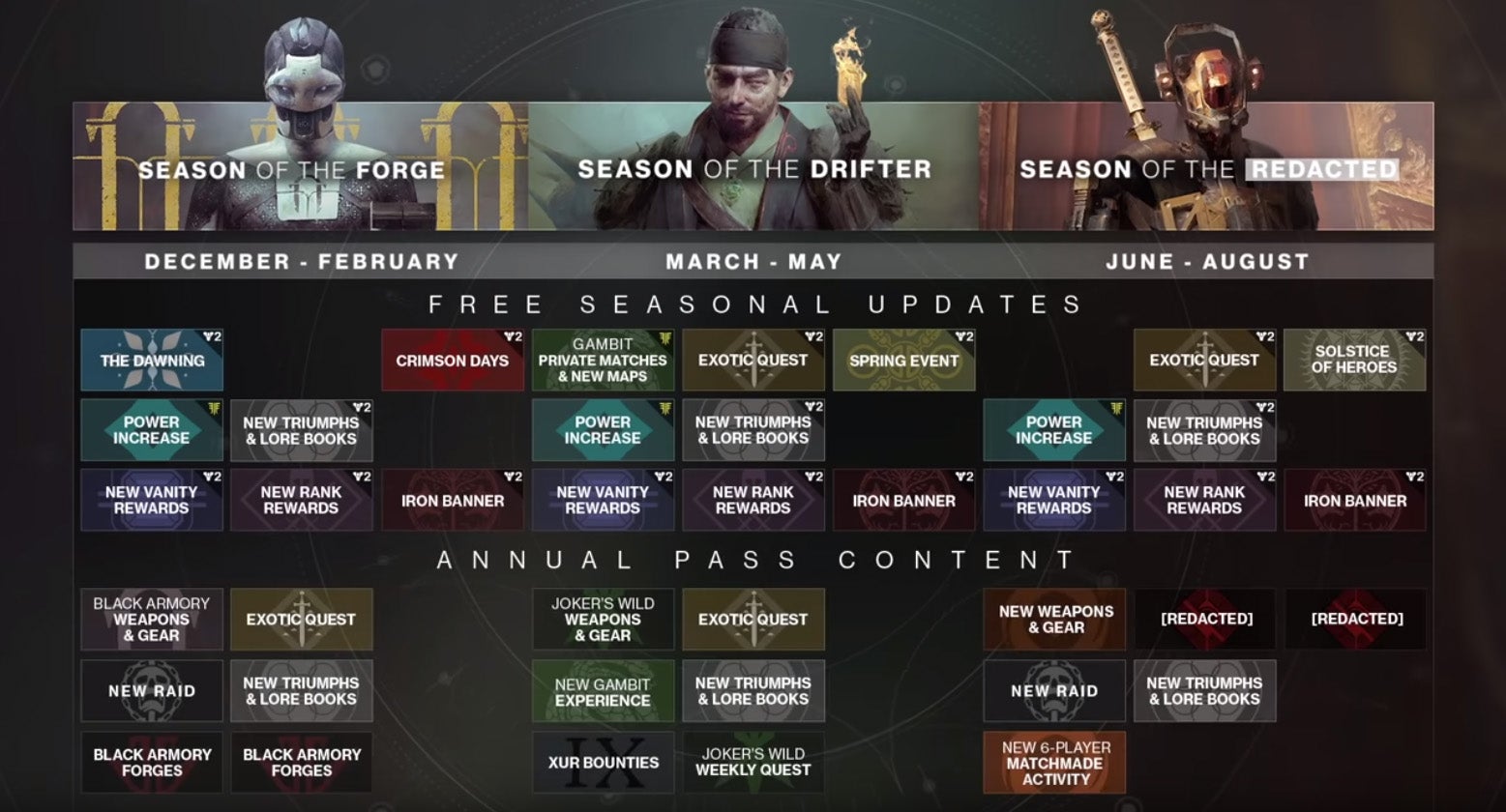 And then there's this. While we're on the topic of Black Armory and cut-scenes, this leaked video has mysteriously popped up on r/destiny. It shows the next step in the Dreaming City's storyline - and as such is a big spoiler for those who care about Destiny 2 lore.
---
There are spoilers ahead!
---
We'll leave it below for those to wish to watch it now.
Final warning!