Bungie insists it's not banning Destiny 2 PC players for using third-party applications
UPDATE: "We have identified a group of players who were banned in error."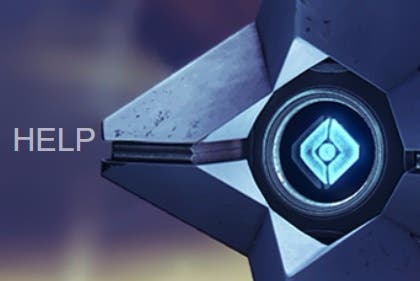 UPDATE #2 26/10/17 9.20am: Overnight, Bungie has admitted it did erroneously ban a group of players - who have now seen their bans overturned.
There's no detail on how many players were affected, although Bungie has again stated it was nothing to do with third-party application overlays.
"Update: As part of our ban review process, we have identified a group of players who were banned in error," Bungie wrote. "Those players have been unbanned. The bans were not related to the third-party applications listed above. We will continue to review the process we use to ensure a fun and fair game."
---
UPDATE 25/10/17 8.55pm: Bungie has released a new statement addressing - and once again denying - claims that Destiny 2 PC players are being banned for using third-party applications. "We have seen lots of questions about bans being issued in the PC version of Destiny 2", it said. "To provide some information, we would like to share some facts".
"Destiny 2 cannot automatically ban you, only Bungie can ban a player after a manual investigation", the statement reads, noting that approximately 400 PC players were banned by Bungie on launch day yesterday.
"Bans were applied to players who were using tools that pose a threat to the shared ecosystem of the game", insists Bungie, "We did not (and will not) issue any bans for the use of overlays or performance tools, including Discord, Xsplit, OBS, RTSS, etc."
Bungie says that it will overturn four of the bans that were issued during the PC beta, and that more information on using third-party applications can be found on its site. "We are committed to providing an experience that is fun and fair for the millions of players who have joined us in this community", it concluded.
---
ORIGINAL STORY 25/10/17 9.30am: Bungie has insisted it is not banning Destiny 2 PC players for using third-party applications as users continue to flood its forum and reddit to complain about being banned.
Destiny 2 launched on PC yesterday, and it didn't take long for reports of bans to hit Bungie.net and the Destiny subreddit.
The initial theory was the Destiny 2 was banning players for using third-party applications such as game capture programs and Discord overlays.
Earlier this year Bungie warned Destiny 2 would block these types of applications for fear of apps inserting code into the game client. It means third-party voice communications and hardware monitoring (framerate and statistics overlays, for example) don't work with Destiny 2.
Here's a snippet of the reaction yesterday:


However, Bungie staff moved to reassure the Destiny community that the use of prohibited third-party applications was not triggering bans. Community rep Cosmo took to Bungie.net to issue a statement: "Third-party applications that aren't compatible with Destiny 2 may cause the game to not run but won't result in a ban."
We do block programs from pushing their code into our game. Most overlays work like that. We don't ban for that tho. That's internet BS.

— Shaw (@ShockAndShaw) October 25, 2017
So what's going on? It's not yet clear what's causing the bans, which leaves those who have been banned in limbo.
Have you been banned from playing Destiny 2? Let us know in the comments.