Bulletstorm dev's co-op shooter Outriders coming to Xbox Series X, PS5 this "holiday"
Alongside Xbox One, PS4, and PC.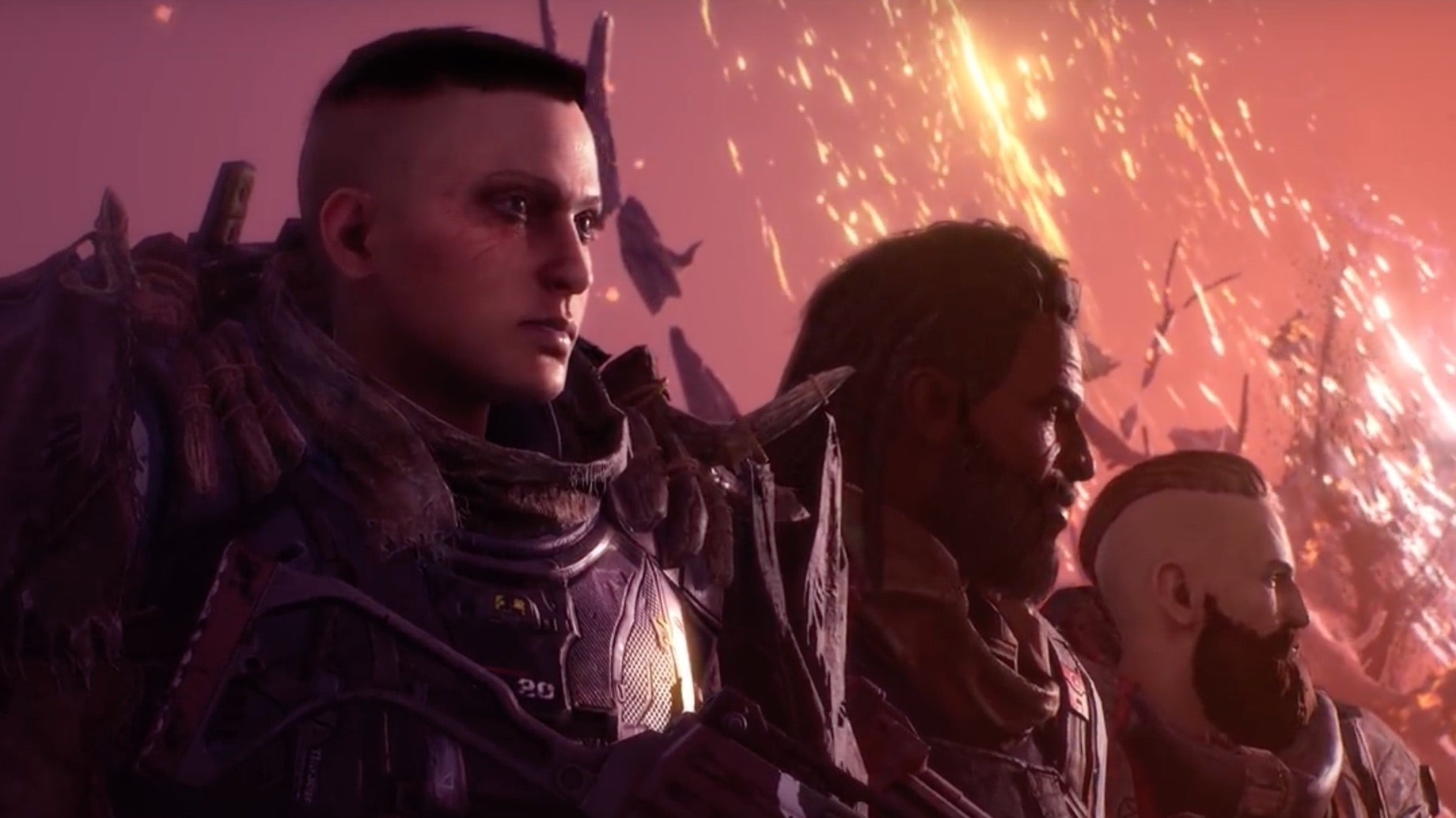 Bulletstorm developer People Can Fly has offered up fresh information on its co-op sci-fi shooter Outriders, confirming it'll now be heading to PS5 and Xbox Series X - as well as Steam, Xbox One, and PS4 - this "holiday", slightly later than previously revealed.
Outriders received its official unveiling, along with a tentative "summer 2020" release window, back at E3 last year. It's described as a "dark modern shooter with a traditional voice", and promises intense, RPG-infused action - playable solo or co-operatively in teams of up to three.
"As mankind bleeds out in the trenches of Enoch," explains People Can Fly, "you'll create your own Outrider and embark on a journey across a hostile planet. With rich storytelling spanning a diverse world, you'll leave behind the slums and shanty towns of the First City and traverse forests, mountains and deserts in pursuit of a mysterious signal."
Players were given a taste of Outriders' "original, dark and desperate sci-fi universe", alongside a glimpse of some alarmingly tall beasties, in a cinematic "announce" trailer last year. Now, however, curious sorts have a little more to pick over, courtesy of People Can Fly's new "reveal" trailer (above), which delivers a choreographed tease of Outriders' super-powered combat.
There's no actual gameplay to scrutinise just yet, but People Can Fly will be giving a first in-game look at Outriders later this week, as part of a Twitch livestream scheduled for Thursday, 13th February. Proceedings gets under way at 8pm in the UK/12pm PT, and you'll get a free emote to use in-game if you link your Square Enix account and watch for 10 minutes or more.
And if you're sufficiently intrigued after all that, you can mark Outriders' PS5, Xbox Series X, Xbox One, PS4 and PC release window down in your diaries as "holiday 2020".