Brink dev Splash Damage announcing new games in 2012
"It's going to be the most significant year in our history."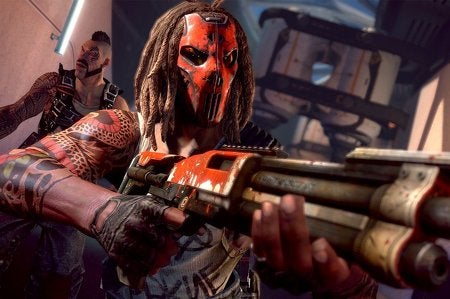 Brink dev Splash Damage has teased "several significant" announcements for 2012. Among them, the unveiling of new titles.
"We've got several significant announcements to make in the coming weeks and months," wrote Splash Damage CEO and game director Paul Wedgwood. "We've hired some amazing new talent, strengthening our team in key areas."
"We'll be revealing new titles - both on platforms we've previously visited (including the PC and the world's leading consoles), as well as exploring spaces completely new to us.
"Finally, we've got some special things planned to take full advantage of the changes our industry is experiencing. This is a hugely exciting time for everyone here at the studio and we can't wait to tell you about all the cool things we've got in store for you this year."
Splash Damage is rumoured to be making a Marvel game for Disney, although Wedgwood tried to distance the studio from such talk late last year. Perhaps this is the PC/console game Wedgwood alluded to above.
"Exploring spaces completely new to us" may refer to the smartphone market and iOS.