Brink developer Splash Damage hires Enslaved lead gameplay programmer
Marc Fascia to help with move to "additional gaming platforms".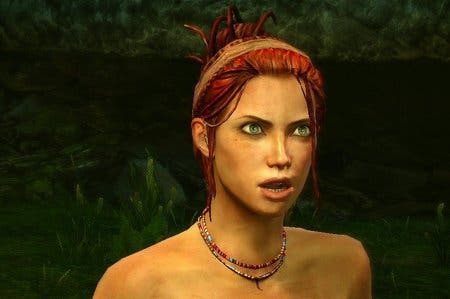 Brink developer Splash Damage has hired one of the key creators of Enslaved: Odyssey to the West.
The London-based independent developer has hired Marc Fascia, Ninja Theory's lead gameplay programmer, as technical director overseeing all engineering teams.
Fascia will set the overall direction for Splash Damage's programming teams and will support new director of production Griff Jenkins, the former senior development director of FIFA, as the studio grows "to additional gaming platforms".
"We're hugely impressed by Marc's combination of insane technical ability and project management skills," said Splash Damage boss Paul Wedgwood.
"In particular its Marc's obsession with fun gameplay and his personable nature that makes him the perfect person to lead our army of awesome programmers."
Fascia added: "I'm really happy to be trusted with this incredible responsibility at Splash Damage.
"We're working on some great things, and managing such a big and talented programming team, across multiple varied and challenging projects, is a wonderful opportunity. I love multiplayer and Splash Damage suits my passion perfectly."
Splash Damage is currently working on a number of unannounced projects. Earlier this month Wedgwood said 2012 would be "the most significant year in our history".
"We'll be revealing new titles - both on platforms we've previously visited (including the PC and the world's leading consoles), as well as exploring spaces completely new to us," he said.
"Finally, we've got some special things planned to take full advantage of the changes our industry is experiencing. This is a hugely exciting time for everyone here at the studio and we can't wait to tell you about all the cool things we've got in store for you this year."
Splash Damage is rumoured to be making a Marvel game for Disney, although Wedgwood tried to distance the studio from such talk late last year.