Back from the Brink: the new Splash Damage
How the Bromley studio is shaping up for the release of Dirty Bomb.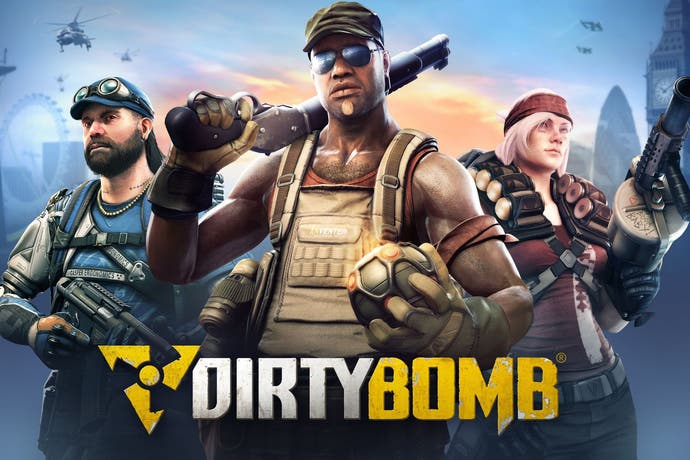 At Splash Damage, the studio famed for its long line of competitive, collaborative shooters, there's always been an odd and irresistible blend of cockiness and nerdishness. When its founder and CEO Paul Wedgwood takes a group of journalists on a tour of its new studio, located within a newly gentrified area of the Bromley borders it's for so many years called home - "They've cobbled the streets and put in cast iron street lamps and made it harder to park," he says - he stops for a prolonged moment to bask in the glory of the company's vast banks of servers. Through all the jargon he spouts, you sense a great amount of pride in a developer that takes having fun very seriously.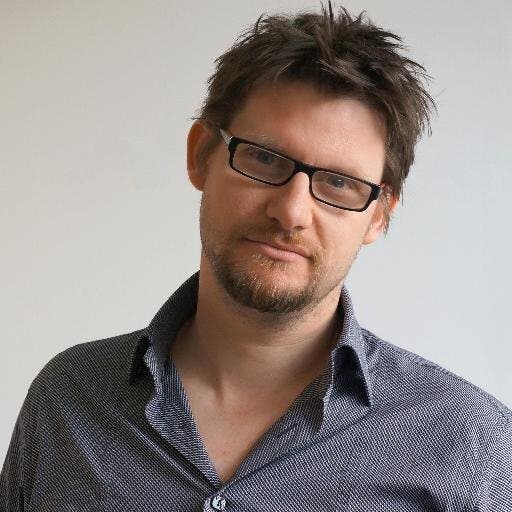 The pride's not misplaced, either, and it's certainly backed up by so much of what Splash Damage has shipped. There are the early, fondly remembered mods and then the classics such as Wolfenstein: Enemy Territory and Enemy Territory: Quake Wars. Added to that are the likes of the more recent, slightly unsung contribution to Batman: Arkham Origins, or the well-received turn-based mobile game Rad Soldiers; all games given that coveted green number over on Metacritic.
And then there's Brink. It's the one blot against Splash Damage's name, the one time its Metacritic has sunk below 80, and still - to this day, over three years later - the game that most people associate the studio with.
The Splash Damage that made that game was different to the one today: they worked from a different studio, for a start, occupying a space in the glamorous shadow of Bromley's The Glades shopping centre, and having catered for the PC hardcore for so long they found themselves thrust into the global spotlight for their first console release.
"I was walking out on stage and signing autographs for thousands of people at a time," says Wedgwood in his office, an open plan space attached to the studio's main recreation area. "It was a crazy time - the weirdest, weirdest experience. But it's bullshit - it's not you that's made the game, it's the team that's made the game, and it's the team that's responsible for the success of it. Brink was a commercial success - it sold 2.5m units, it generated over $100m at retail and it was our fifth sequential number one, which wasn't bad. But it wasn't a critical success - we really missed the mark with the initial release, and that frustrated us a lot."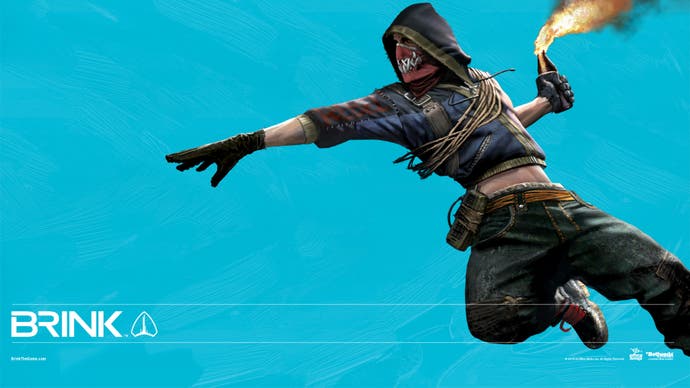 Brink wasn't a bad game, of course - there was a lot of love for its asymmetrical multiplayer, for its player movement and its team-play - but it was a troubled one.
"It was our first console game," explains Wedgwood. "There were a lot of things to take on - we ported idTech 4 to PlayStation 3 and Xbox 360, which it didn't exist on at all. With some help from id, of course, but we did that from here. So we just bit off too much, really.
"We just didn't test it thoroughly enough before the release and there were three fundamental problems. It had some lag problems on day one of the release, it had some texture caching problems and AI problems. They were all sitting there in a day one patch, but we just couldn't get people to re-review it after the release. To its credit, once we'd patched it everyone gave it 4.5, 5 stars. If we could delete those first seven or eight reviews we'd be at 90 or something. But it was too late - so lesson learnt."
Brink, despite its modicum of commercial success, was the end of a long run with id, the developer whose shoulders Splash Damage had stood on so remarkably first with early Quake 3 mods and then with the Enemy Territory games. Was id's then new parent company Bethesda a factor? "It's not so much Bethesda specifically - but we work best when we are working with market leaders in the space that we're working in. Bethesda are a phenomenal game studio - I've finished everything they've released. I continue to be Todd Howard's biggest fan.
"At the time we signed with them, though, they were not a third party publisher. As we were finding our feet on console they were finding their feet on external publishing. To their credit they've had a bunch of successes since - look at Dishonored, it was incredible. I wish them the best of luck. But generally speaking we haven't built ourselves to be good at everything. We certainly work best when we work with market-leading partners. We found that, in general, the relationships with people like Activision or Warner Bros have been best for us, or when we've been working on our own."
Splash Damage may have been relatively quiet since the launch of Brink - even if Wedgwood has remained as boisterous, talkative and enthusiastic as ever - but the step away from the limelight seems to have helped the studio regain its footing. There have been more modest successes that have picked up where the last Enemy Territory left off - Rad Soldiers was a critical and commercial success - as well as work for hire, with Splash Damage lending its multiplayer expertise to Warner Bros. Montreal's Batman: Arkham Origins.
"Now, where we are today, we're more grown up and we're a bigger studio," says Wedgwood. "We have more projects going on at any one time. More than anything, we've learnt to take our time when we're really innovating in something, and to invest our own money originally. We're slightly more conservative. But also, we're mostly conservative with other people's money - when it's our own money, we still go crazy, like we are right now."
Right now, Splash Damage is going crazy with Dirty Bomb - a team-based multiplayer shooter that continues the long lineage of the studio's best work, and one whose big brash colours and bolshy attitude masks some smart stuff going on under the hood, the game learning and adapting from its player base through advanced telemetry fed to the studio on the fly. Having worked on the game for some 18 months independently, the studio turned down interest from several parties - "We were offered huge fees," says Wedgwood, "and I really do mean eight figure up-front fees to sign with other people" - to partner with Nexon, the Korean publisher with expertise in the free-to-play sector that Dirty Bomb will be entering.
There's still a slight sniffiness about free-to-play games, quite often deservedly so, but Dirty Bomb's going about it in much the same way as PC behemoths such as Dota and League of Legends - two games which are revered within the studio. "Most of our team are diamond Dota players, or hardcore League of Legend players," says Wedgwood. "If you're going to do free-to-play at all, League of Legends and Dota are full of fantastic examples of how to do it properly in the west. They're both full of examples of good ways to allow people to spend money if they want but not to punish them if they don't."
Playing Dirty Bomb with a mob of journalists, all marshalled by the expert players within Splash Damage, there's that same tension present in the best MOBAs, as well as that same sense of camaraderie. This isn't going to shock you with a new take on Splash Damage's well-established formula, but in the context of the new, younger audiences raised on team-based play, you sense there's a space for that formula to find a bigger audience than ever before.
"Wolfenstein Enemy Territory, to its credit, not only has it had 20 million players, for 10 years it was in the top three most played shooters of all time," says Wedgwood before there's a brief flash of modesty. "For Dirty Bomb we have much tamer ambitions - we just want to please the audience that wants to play it. It's something that's missing in the PC space today - a contemporary, evolved interpretation but nevertheless a spiritual successor to what we did in the old days with Enemy Territory."
It's back to what Splash Damage does best, and what it'll likely always do until the day the shutters are finally drawn."We exist primarily to create the most entertaining collaborative or competitive experiences that we can. That's our prime reason. I think we'd have just as much fun designing board games, or adventure playgrounds, or anything else that you'd have fun with other people with. If we go bust, then that's that. As long as we're doing what we're doing and not chasing something we don't want to do."
Dirty Bomb is coming to Steam early next year.