Brilliant mystery box puzzler The Room makes its console debut on Switch this month
"Rebuilt from the ground up".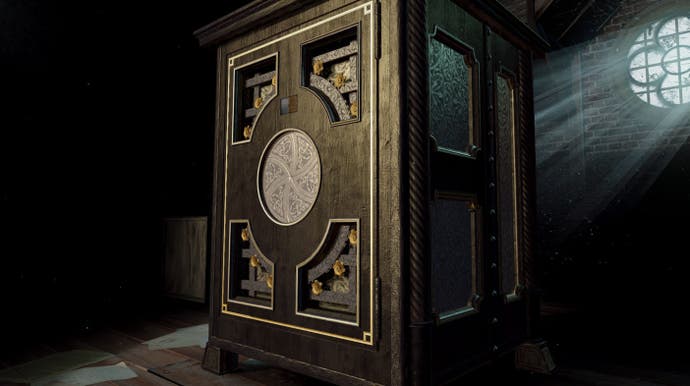 Developer Fireproof Games has announced that its superb, award-winning mystery box puzzler The Room will be heading to Switch on October 18th.
The Room, for those who've yet to have the pleasure, plays out something like a reverse room escape game, with the entire experience focussed on a lavish, intricately designed puzzle box in the centre of a single, shadowy chamber. Progress requires players to explore the contraption carefully - twisting, poking, and prodding away - to reveal its ever-more fiendish machinations, and to uncover another, deeper layer within.
It's an exceedingly clever puzzler, and an unusually tactile one too, thanks to a touch control scheme which closely mimics the various physical manipulations you'll need to do to the box on-screen. It's also a richly atmospheric, surprisingly unnerving experience, as you toil away in the gothic gloom of an ancient, creaking attic of a long-abandoned home.
The Room's transition to Switch marks the first time that Fireproof's puzzler has been available on console (it initially released for iOS devices in 2012 and eventually came to PC in 2014), and this latest version makes full use of the Switch's feature set. The original touchscreen control scheme remains in tact, of course, but Firepoof has also added a second control set-up, utilising the Joy-Con's pointer functionality for use in TV mode.
The Room for Switch, supposedly "rebuilt from the ground up" for the console, includes the DLC from the mobile version and will cost £6.99 / $9.99 USD when it launches on October 18th. Fireproof's original series instalment has so far seen three fantastic sequels (the most recent being The Room: Old Sins), so we'll hopefully see those make the jump to Switch too.