Bound by Flame dev announces cyberpunk RPG The Technomancer
For PC, PS4 and Xbox One.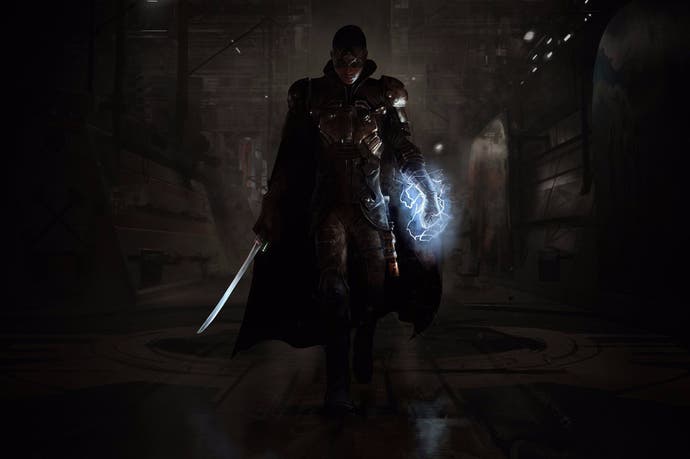 Spiders, the Paris-based developer of Bound by Flame, has announced its next game: The Technomancer.
The Technomancer is described as a post-apocalyptic action RPG set in a cyberpunk world, and is due out for PC, PlayStation 4 and Xbox One in 2016. Publisher Focus Home Interactive released a few images, below. (That's art there on the right.)
For combat, expect four different skill trees and three different fighting styles. Out of combat, there's conversation dialogue and a story that reacts to the decisions you make. The story, apparently, has up to five different endings. Also, there's a crafting system for weapons and armour for yourself and your companions.
The action takes place on Mars, with the Technomancer on the run from the Secret Police.