Borderlands 2 sold nearly six million units to date
XCOM due sometime between Q2 2013 and Q1 2014.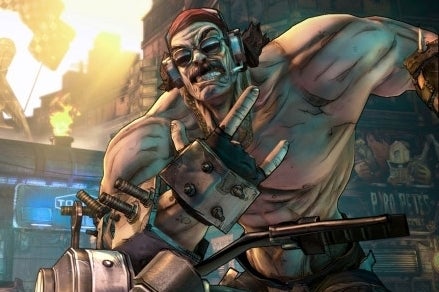 Borderlands 2 has sold nearly six million units, publisher Take-Two stated in a financial call today where it said the game "remains on pace to be the highest selling title in 2K's history." Borderlands 2 has also been the publisher's best selling property digitally with its expansions being a top seller in the online space.
Gearbox's shooter wasn't Take-Two's only hit during the quarter ending on New Year's. NBA 2K13 has sold nearly 4.5 million units worldwide, making it the publisher's most successful sports game yet. The entire franchise has sold-in more than 15 million units since the release of NBA 2K11 in October 2010.
Apparently XCOM: Enemy Unknown was a commercial success too, but no sales figures were mentioned.
Looking at the big picture, Take-Two had a hell of a quarter with GAAP net revenue at $415.8 million, a huge increase over last year's $236.3 million during the same timeframe. GAAP net income was at $70.9 million, over four times last year's $14.2 million for the same quarter. As of New Year's Eve, the company had cash and cash equivalents of $448.7 million.
Take-Two noted that catalog sales lead by GTA4 and Red Dead Redemption accounted for 22 per cent of net revenue.
Looking ahead, Take-Two has loads of potential hits on the way. BioShock Infinite is due 26th March, Major League Baseball 2K13 is set for 5th March, GTA5 on 17th September, and XCOM is still on track for a fiscal 2014 release i.e. between 1st April, 2013 and 31th March, 2014.