Borderlands 2 is free tomorrow for North American PS Plus members
Spelunky is 75 per cent off, too.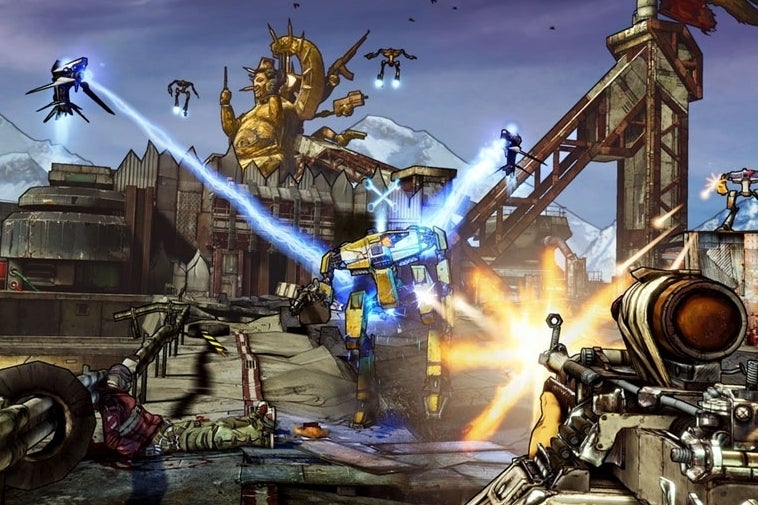 Borderlands 2 is being added to the US PSN's Instant Game Collection tomorrow, making it free for North American PlayStation Plus members during the month of December.
Those lucky buggers across the pond also get a host of deals, like 75 per cent off the definitive version of Spelunky, making it a mere $3.75.
Other sweet deals include Dragon's Crown for $26.99 on either PS3 or Vita, Dungeons & Dragons: Chronicles of Mystara for $3.75, and the Tomb Raider Bundle for $13.49.
Later this month the North American Instant Game collection will receive Dyad and Grid 2 on PS3, while Vita owners will get Sonic and All-Stars Racing Transformed and Urban Trial Freestyle.
For the full list of deals, check out the US PlayStation Blog.
Borderlands 2 was well received by the Eurogamer. Chris Donlan waxed flowery about its idiot savant-like charms in his Borderlands 2 review. Plus The Walking Dead developer Telltale dug it so much it decided to decided to develop a whole series in its universe. That's pretty impressive as Telltale's had its pick of the litter lately with series based on Game of Thrones, Fables, and The Walking Dead all kicking about in its stable.