Telltale and Gearbox team up for Tales from the Borderlands
It's no Game of Thrones, but it'll do.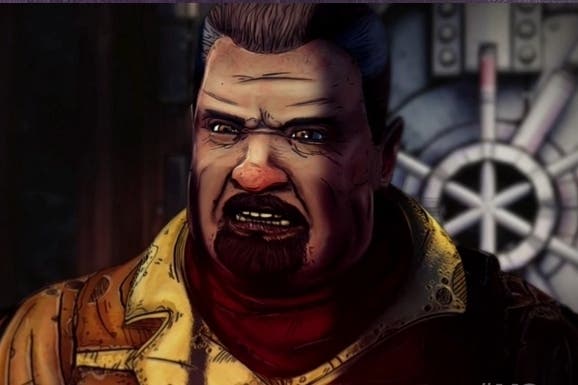 In one of the few genuinely insanely unexpected announcements these days, Telltale and Gearbox revealed at the VGAs (er, VGX) that they've teamed up to bring us Tales from the Borderlands.
Telltale will be the prime developer with Gearbox's hot property. When asked if you'll get to shoot stuff, Telltale president Kevin Bruner said "You get to shoot stuff, but in a different way. In a Telltale way." He further noted that it will play "like a Telltale game," so that'll mean making tough decisions and talking to characters.
"It's big, it's bombastic, there's all sorts of crazy stuff going on," Bruner added.
Gearbox founder Randy Pitchford said the studios decided to team up after the VGAs last year where Telltale won Game of the Year with The Walking Dead. "Telltale makes in my opinion the best storytelling games in the world," Pitchford said.
We don't know much about Tales from the Borderlands just yet, but Bruner noted its cast would not be vault hunters.
One wonders if this means Telltale is also pursuing its rumoured Game of Thrones title. The team already has The Wolf Among Us and The Walking Dead Season Two on its plate.
Check out the teaser trailer for this bewildering collaboration below.