Borderlands 2 Game of the Year Edition announced
Includes all Season Pass content and more.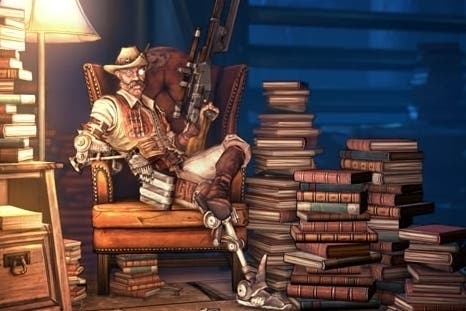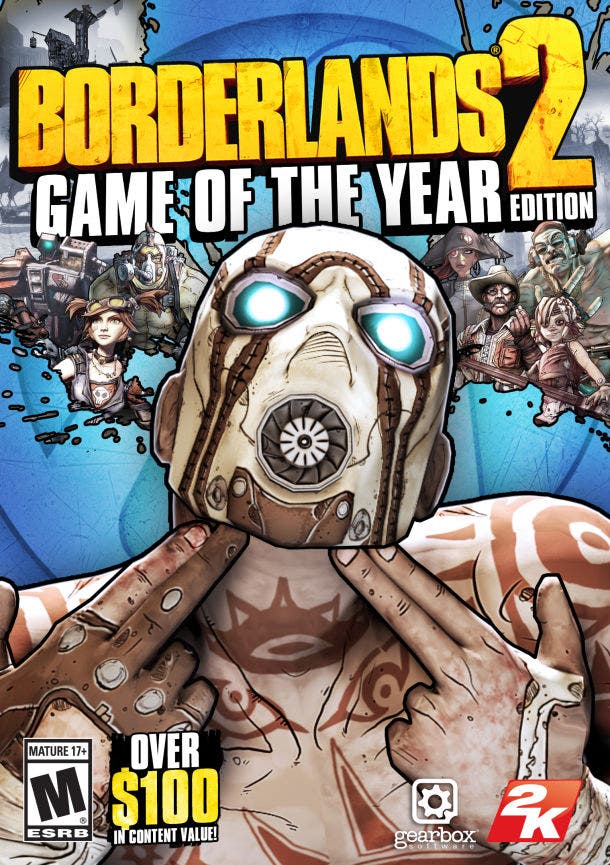 2K and Gearbox has announced the Borderlands 2 Game of the Year Edition.
It launches internationally on 11th October 2013 and in North America on 8th October.
Borderlands 2 GOTY includes all of the Borderlands 2 Season Pass content as well as the base game, Premiere Club content and more. In the US it costs $59.99.
What it includes:
Borderlands 2 Main Game
Captain Scarlett and her Pirate's Booty
Mr. Torgue's Campaign of Carnage
Sir Hammerlock's Big Game Hunt
Tiny Tina's Assault on Dragon Keep
Creature Slaughter Dome
Premiere Club Content
Gaige, the Mechromancer Character Class
Gearbox Gun Pack
Golden Key
Vault Hunter's Relic
Krieg, the Psycho Character Class
Collector's Edition Heads and Skins
Ultimate Vault Hunter Upgrade Pack 1
2K boss Christoph Hartmann said Borderlands 2 is on-track to become the highest-selling title in the history of 2K, describing its success as "tremendous". In February 2K announced it had sold nearly six million units. A Vita version was announced earlier this month.